Lena Dunham just confronted a classmate who spread a rumor about her in high school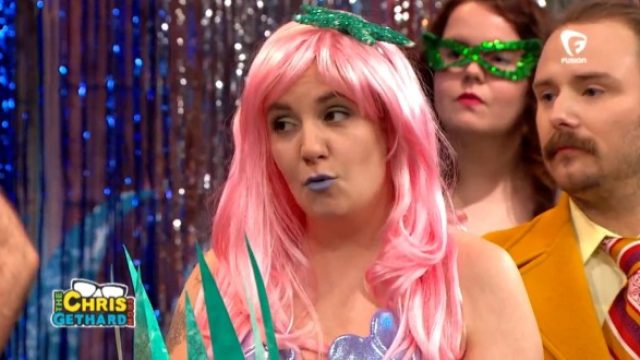 We all have that high school bully we'd love to confront years after they've made our lives miserable. Sadly, most of us will never get that chance — although Facebook makes it easy to quietly gloat about how much better we are doing that Little Susie May who said all those nasty things about us behind our back. (Name changed to protect the not-so-innocent.)
However, recently on The Chris Gethard Show writing wonder Lena Dunham managed to get the closure so many of us lack by confronting a former high school classmate about a rumor he spread during her senior year!
It seems that comedian and actor Griffin Newman, who also happens to be a friend of Lena Dunham's from high school and who gamely described himself as a "sociopathic 14-year-old gremlin," spread a rumor when he was a freshman in their high school that he and Dunham, who was a senior at the time, had sex. Obviously, he feels pretty bad about the lie now. Yet somehow the two remained friends!
The Chris Gethard Show's theme of the day was prom, specifically "Under the Sea," so this was the perfect place for Lena Dunham (who makes a pretty spectacular mermaid and can seriously rock a blue lip, btw) to confront Newman. It seems like this is old hat between the two friends, and we are so happy to see that Dunham let bygones be bygones, and we can't help but find Newman charming — which makes us all the more excited to see him play The Tick's sidekick in the upcoming reboot by Amazon.
That said, I still have dreams that my high school reunion with former bullies — or even friends — happens more a la Romy and Michele's High School Reunion… complete with choreographed dancing, Alan Cumming, and '90s dresses.