Lena Dunham rocked bunny slippers on the red carpet because she just gets us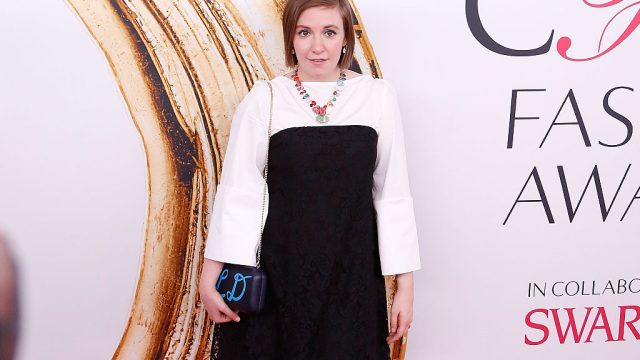 There is nothing we love more than when a celeb pulls off something totally unexpected on the red carpet. Last night's CFDA Awards were filled with some of the most incredible fashion, but Lena Dunham won our hearts when she rolled up wearing bunny slippers. Yep, bunny slippers.
While these aren't your typical bunny slippers (we don't remember our childhood pajamas including heels), they are just as adorable, with furry ears and everything. They really pop thanks to the minimalism of her outfit, accented only by the adorable monogrammed clutch.
We love everything about what Lena's wearing, but her bunny slippers (which, according to Bustle, you can buy from the brand Streetzies for $98!) truly stole the show. It's no wonder she couldn't stop Instagramming them:
The Girls creator kept the bunny theme going right down to her jewelry with this necklace designed by her friend Irene Neuwirth:
When it was time to hit the red carpet, the cameras couldn't stop flashing: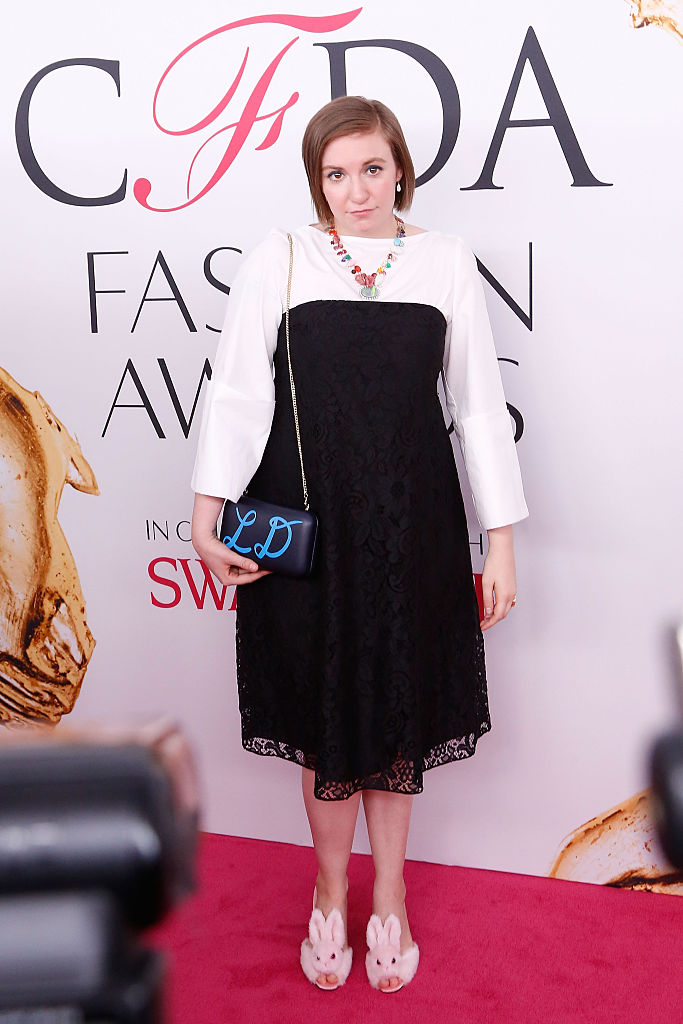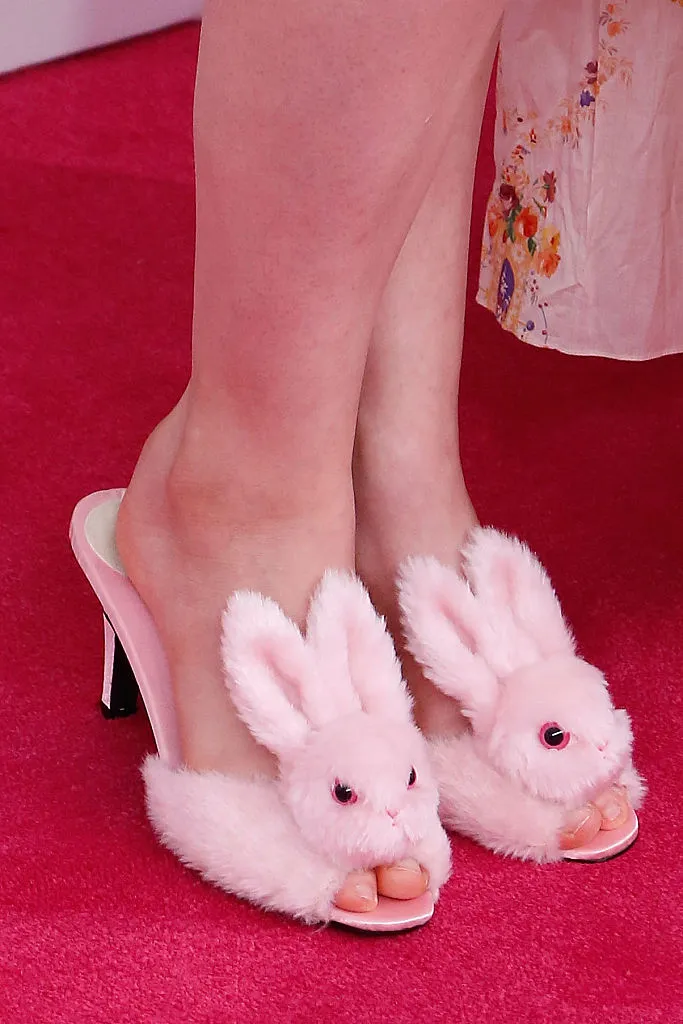 We're not surprised Lena went totally out there for her red carpet look. After all, this is the same person who show up at the Met Gala rocking a tux. Her bold choices both on- and off-camera are the reason she's so successful, and the reason she's one of our favorite role models in fashion and in life.