Lena Dunham penned an extensive apology to Aurora Perrineau, the woman who accused her friend of rape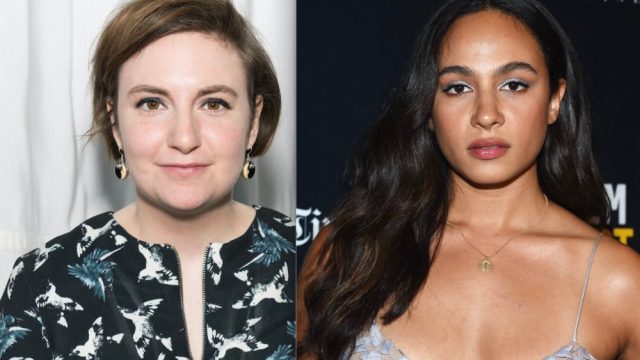 In November 2017, Lena Dunham came under fire for defending Girls writer Murray Miller amid accusations that he raped actress Aurora Perrineau when she was 17. Now, more than a year later, Dunham has publicly apologized for her comments.
Dunham penned a guest editor letter addressing her behavior for The Hollywood Reporter, which was published today, December 5th. The writer and actress opened the piece by discussing her support for the #MeToo movement—and how she subsequently realized that she "might be capable of traumatizing someone, too."
"When someone I knew, someone I had loved as a brother, was accused, I did something inexcusable: I publicly spoke up in his defense," she wrote of Miller. "There are few acts I could ever regret more in this life."
She explained that, at the time, she wanted to "feel my workplace and world were safe," but acknowledged that this had led her to hurt Perrineau, who she went on to personally address.
"To Aurora: You have been on my mind and in my heart every day this year," she wrote. "I love you. I will always love you. I will always work to right that wrong. In that way, you have made me a better woman and a better feminist. You shouldn't have been given that job in addition to your other burdens, but here we are, and here I am asking: How do we move forward? Not just you and I but all of us, living in the gray space between admission and vindication."
Dunham also addressed her own internalized misogyny, admitting that she had "internalized the dominant male agenda that asks us to defend it no matter what." She wrote about her own experiences with sexual harassment and assault and how she has often tried to hide them. The Girls creator complimented Perrineau's "bravery, openness, forgiveness, dignity and grace."
In November 2017, Dunham apologized for defending Miller, although she didn't address Perrineau directly. At the time, she wrote that "it was absolutely the wrong time to come forward with such a statement," and "every woman who comes forward deserves to be heard."
As always, we stand with all victims who come forward—because our culture has defended predators long enough.