Lena Dunham and her friend rocked these fabulous "VOTE" barrettes and now we want them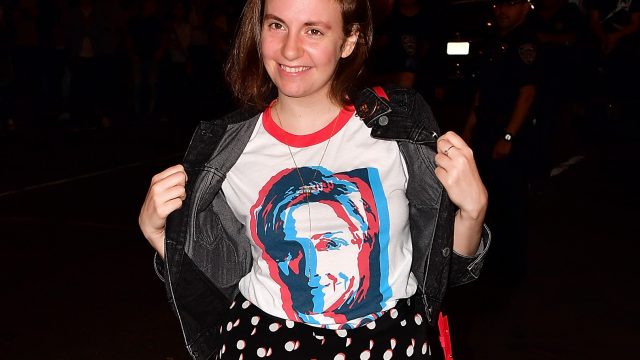 Last night there was a fabulous musical celebration in honor of Hillary Clinton. Stars from Broadway performed and spoke in support of the Democratic Presidential Nominee. Awesome stars like Emily Blunt, Lin Manuel-Miranda, and Cynthia Erivo were there, and we wish we had been there too. Of course, Girls creator and Hillary fangirl Lena Dunham was there to support. She and her friend Sarah Sophie Flicker attended the event, and they were rocking some awesomely patriotic fashion.
Lena Dunham and her friend rocked these beautiful "VOTE" hair clips, and now we want them.
The simplicity of these clips' cartoonish eagle really appeals to us. They have an abstract feel that we dig, and we love the graphic "VOTE" across the middle. The only unfortunate thing is that the political season only comes around every two years, and we would wear this all the time.
Lena was so psyched about the barrettes that she barely documented the fundraiser.
https://www.instagram.com/p/BLsHEPyFdAR
"So much talent in that room, yet I mostly documented our barrettes #strongertogether #vote"
Well, we don't blame her, because those barrettes are adorable.
Luckily, we can all get "VOTE" barrettes of our own.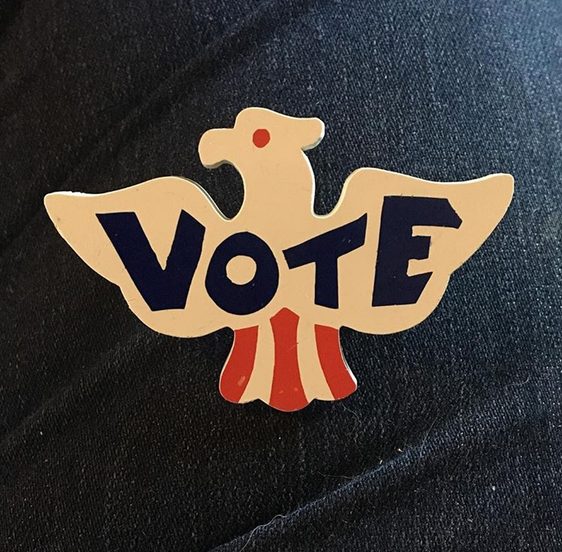 This pin is created by Heart of Gold Designs, and the best news is that it's only $12.00 on their websites. Even better, 80% proceeds of the barrette sales go to Planned Parenthood and PETA, as well as other progressive groups.