Everybody bow down, because Blair Waldorf is coming back to TV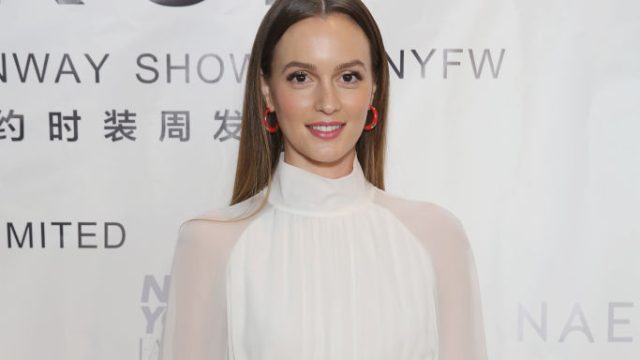 Sadly, it's that time of year when networks cancel some of our favorite TV shows. We've learned that shows like Great News, Rise, Quantico, and Lucifer were canceled. Brooklyn Nine-Nine was canceled for a few hours before NBC heroically swooped in and saved it. But along with the bad news, there's also some good. Networks also announce new TV shows and projects that will potentially take the place of the old ones. As far as new shows go, we just got the best news ever: Blair Waldorf is coming back to TV. Okay, fine, Blair Waldorf herself isn't actually making a comeback. While a Gossip Girl reunion would be incredible, it's pretty unlikely. But Leighton Meester, the actress who made Blair as epic as she is, is coming back to TV, which is just as amazing.
According to Vulture, Meester will star in a new series on ABC called Single Parents. It's definitely one we're going to tune in to, because we can't wait to see Leighton back on the small screen.
Single Parents is a new project created by J.J. Philbin and Liz Meriwether. Philbin has written for New Girl and The O.C., among other shows. And Meriwether is the creative genius who brought us New Girl in the first place. So you know this show is going to be really good.
But wait — there's more! Single Parents will also star Taran Killam.
Killam plays Will, a single dad who ends up getting involved with a group of other single parents who help each other out. Meester plays Angie, Will's newest friend who's helping him get through life as a solo parent. The show is full of awesome talent, and it's definitely one you'll want to watch out for.
This isn't the only new TV show Philbin and Meriwether are doing together this year. ABC also ordered a pilot for Steps, which stars Kyle Bornheimer and Ginnifer Goodwin. This one's about four adults in three houses raising three kids after two divorces together. Whew.
We're counting down the days until we see Blair Wald- er, Leighton Meester, back on our televison screen!