We can't get over how drop dead gorgeous Leighton Meester is in this photoshoot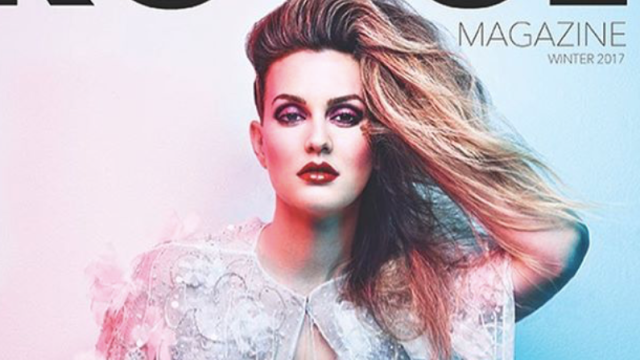 If you're going to take some time off, you best be planning a stellar re-entrance into the spotlight when you decided to sidle back into it. Take it from Leighton Meester, who looks drop dead gorgeous in her shoot for Rogue Magazine. Leighton's been lying low for some time; she wrapped Gossip Girl in 2012, then popped out to star in Of Mice and Men with James Franco on Broadway, than sorta silently tip-toed back to being a homebody and enjoying some off-time. We can't decide for her if this is an "I'm back, babies!" announcement or just a stellar photo shoot for a very showy, glossy mag but either way, we support it.
Welcome back, Leighton! We don't know what you've been up to, but if pics like these are the result, keep it up!
This is winter chic at its most glamorous. Check out that mani, that silvery silky gown and the fur — this is like if Elsa from Frozen was in a holiday Bergdorf Goodman window. So chilly and yet so firey. How does she do it?
Two words: cheekbone goals.
One clue to her mysterious whereabouts comes in the form of this blockquote from the feature in Rogue:
The actress and singer-songwriter continued: "I'm writing a little about my current state of mind, which brings me to a happier place, but I still find a lot of inspiration from past experiences, and that leads to some more melancholy [songs] that I just can't escape."
https://www.instagram.com/p/BQQ2Jfugve1
All this talk about writing! Does this seriously mean a new album? A book? A movie? Only time will tell…