There's a trailer for Leighton Meester's new TV show and it's the funniest thing you'll see all week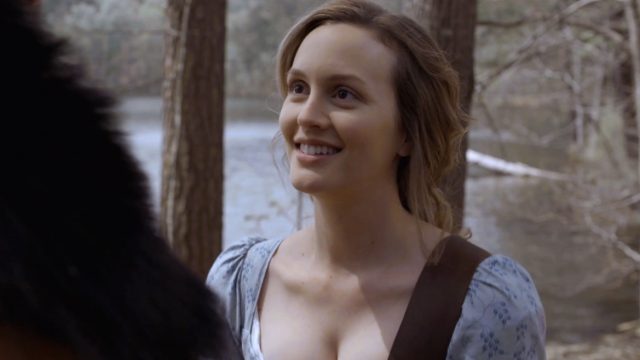 This is not a drill. Repeat, this is not a drill. Leighton Meester's brand new TV show was just picked up the season on Fox, which means that soon, she's going to grace our television sets once again. If that's not exciting enough, this new show is already our FAVORITE new show of the 2016-2017 television season. You just wait and see.
Meester's new show is called Making History and it comes from the great and hilarious minds of Chris Miller and Phil Lord. They're the two behind TV's very funny Last Man on Earth. They're also responsible for the very funny 21 Jump Street, The Lego Movie, and oh yeah, also the upcoming Young Han Solo movie. We're going to expect nothing less than giant laughs from this new show, and from the newly released trailer for the series, we should be good. https://www.youtube.com/watch?v=Z-TVyOqCkr0
Making History follows "three friends from two different centuries as they try to balance the thrill of time travel with the mundane concerns of their everyday lives." Meester plays Deborah Revere — as in, Paul Revere's daughter — in the year 1775, who just happens to be the girlfriend of Adam Pally's Dan…who's from the year 2016. And you thought you and your partner had trouble making time for one another (pun intended). 
The series also stars Yassir Lester as Dan's buddy Chris, and involves a time-traveling bean bag, Pally singing "My Heart Will Go On," and lots of ham. Everything about this is a perfect recipe for comedy.
The only down side to all this awesomeness is…Making History won't premiere until mid-season 2017. This wait is going to be SO LONG. Too bad no one really has invented time travel yet, huh?