Leighton Meester's hair almost prevented her from playing "Gossip Girl's" Blair Waldorf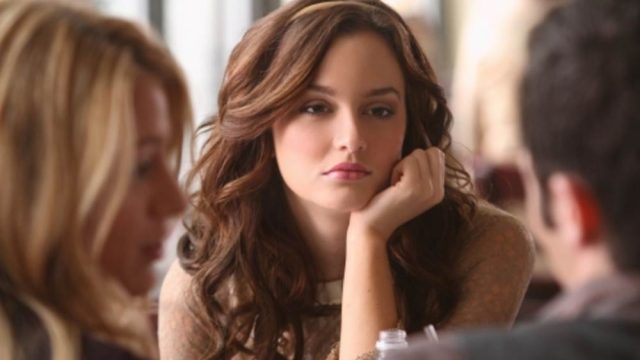 In celebration of Gossip Girl's 10th birthday, Vanity Fair chatted with the entire cast to reminisce about their characters and the history of the show. And we just learned that Leighton Meester's hair almost stopped her from playing Blair Waldorf — which, TBH, would have been a tragic situation for the show, for Meester, and for us.
Meester originally auditioned to play Serena van der Woodsen, the role Blake Lively ended up playing (duh). After she read for the role, she realized she felt a much stronger connection to Blair. So, in an effort to convince the producers that she was the only person who could play Blair, she dyed her hair. But like, not at a salon or in the privacy of her own home — she dyed her hair in the sink with the producers right there.
"She came in and she was really funny, and really smart and played vulnerable," Gossip Girl co-creator, Josh Schwartz, told Vanity Fair. "But there was one problem: she was blonde. And Blake was blonde, obviously; Serena had to be blonde. So, [Leighton] went to the sink and dyed her hair. She wanted it."
Meester's determination clearly paid off.
Chace Crawford (aka Nate Archibald) told Vanity Fair that he remembers meeting Meester at his audition and, at first, thought, "I just don't see her as Blair Waldorf. I can't see it." But then he watched as she turned around "slyly in her chair," with Blair's soon-to-be-trademark headband on, and she launched into character.
"I just remember thinking, 'That girl can act. She's the perfect girl for this.'
We couldn't agree more.