Leighton Meester dyed her hair, and it's giving us serious Gossip Girl vibes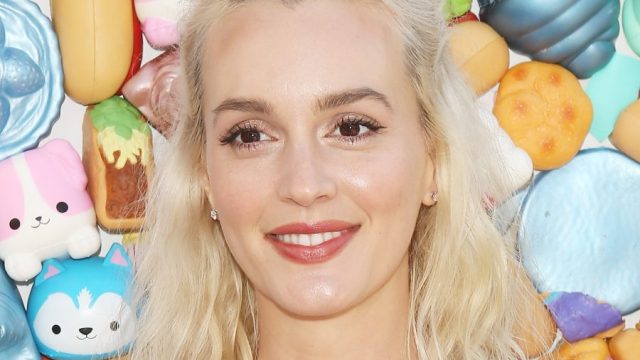 Attention, Upper East Siders: Blair Waldorf is back. Okay, not actually. We're still hopeful that the reigning queen of the Upper East Side will return to our screens in the upcoming Gossip Girl reboot. But for now, we'll just relish in Leighton Meester's new hairstyle that seriously channels her inner Queen B.
Meester dyed her hair earlier this week, and we snagged a peek at her new 'do thanks to her stylist Justin Anderson's Instagram.
https://www.instagram.com/p/B0MC-lFB4Zy
We're loving the rich brunette color.
https://www.instagram.com/p/B0MDAlRB9OS
And those perfect beach waves, too.
https://www.instagram.com/p/B0MCXFXh0Fg
Meester has been experimenting with fun shades recently, all the way from platinum blonde to warm caramel highlights.
But now, she's back to her roots—her Gossip Girl roots, that is—and we're loving it. The breezy cropped locks are exactly how we pictured Blair growing up: classy and sassy. Only one thing is missing to complete the look: a big bow headband. But maybe Blair's too sophisticated for those now. This deep brown color will have to suffice.
It's still uncertain whether any of the original cast will return for the HBO Max reboot of the beloved show. But we're crossing our fingers that this darker shade has Meester reminiscing about her Gossip Girl days and itching to get back on her throne on the steps of the Met. XOXO.