Leighton Meester called out a troll who said she was "fat" on Instagram Live
Enjoying all of the celebrities popping in for Instagram Live sessions is one of the few bright spots in these uncertain times. But, sadly, that doesn't stop trolls from showing up in the comments section. Leighton Meester was reportedly the subject of a body-shaming troll who called her "fat" during a recent chat with her Single Parents co-star, and this is a whole lot of nope.
The Gossip Girl alum was chatting with Kimrie Lewis on Wednesday, April 15th, surely to the delight of fans of the ABC sitcom. According to E! Online, in the middle of their session, Meester caught the comment and called the person out directly.
"Somebody just told me I got fat—that's nice," Meester said.
She then read the person's Instagram name out loud and said hi, to which Lewis responded, "That is not nice, you guys."
It seems like Meester was able to laugh it off—which is, of course, the most flawless response to such a rude and uncalled-for comment. Still, it bears repeating that commenting on someone's body—even behind the veil of a social media account—is never, ever okay.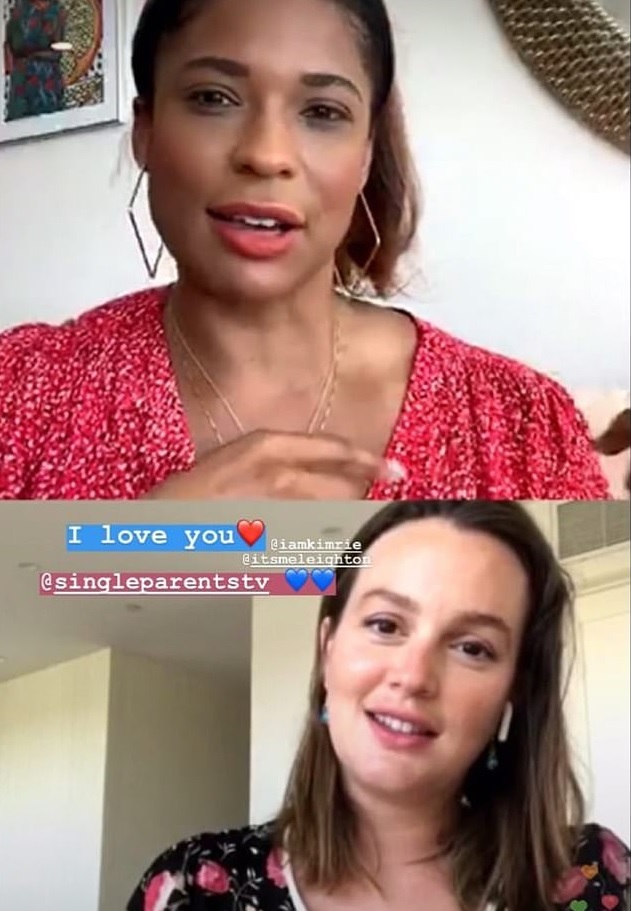 Aside from the body-shamer, Meester shared a bit about her time in quarantine. Earlier this month, Us Weekly reported that she is expecting her second child with husband Adam Brody, but Meester herself hasn't confirmed the reports. She did celebrate her 34th birthday on April 9th, sharing that she enjoyed a bunch of delicious food in honor of her special day.
"I went nowhere," she reportedly told Lewis. "I got a Passover brisket and kugel delivered and coconut macarons and lots of soup. I had a cake as well, a chocolate three-grain cake. I ate it all, the whole thing. It was better than my midday cereal. It was very good and wonderful."
That truly sounds like a dream birthday, and we hope she had a fabulous day at home with her family. As for body-shaming on social media: Just don't.