Adam Brody Casually Revealed He and Leighton Meester Welcomed Another Baby
All of our Blair Waldorf and Seth Cohen fanfic dreams!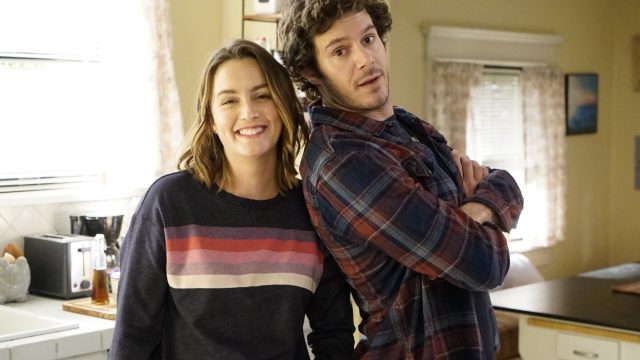 Last week, Leighton Meester and Adam Brody announced they welcomed a new baby boy into their family. The couple, who are famously private about their family life, already share a 5-year-old daughter named Arlo Day. Basically, all of our Blair Waldorf and Seth Cohen fanfic dreams have been realized.
"I have a new kid," Brody casually announced on September 4th during a Twitch game of Hold the Phone TV's The Fun Time Boys Game Night Spectacular.
Since last I played, I have a new kid. I have a boy, and he's a dream. He's a dream boy.
In March, a pregnant Meester was photographed by paparazzi in Los Angeles, according to People, however, the couple, who both star on the ABC sitcom Single Parents, never publicly announced they were expecting.
She also responded to someone who called "fat" during an April live stream…Ugh. (Even if she weren't pregnant at the time, this would be horrible and gross.)
In 2018, Meester told V Magazine that being a parent—though not a single parent—has helped her step into her role as Angie.
"I have a 3-year-old and it's definitely been helpful to walk into this with the experience being a mother myself and understanding the nuances only someone who is parent knows, like being truly sleep-deprived and diaper duty and stuff like that," she said. "I'm not a single mother, but I BOW DOWN to single parents because even me being alone with my child for an hour or a day is the hardest thing."
Though she's ready to talk about Single Parents, don't expect Meester to go into detail about parenting her real-life kids—she values her privacy (and we can't blame her for that in the slightest). She told Refinery29 in 2017, "I don't talk about Arlo very much. I am very proud of that area of my life."
Welcome to the world, baby Brody, the "dreamiest" of "dream boys!"