Leighton Meester & Adam Brody made a rare appearance together at a Golden Globes party and looked perfect together as usual
Thank goodness for award show parties! Leighton Meester and Adam Brody made a rare appearance at a Golden Globe bash over the weekend and they looked amazing.
Even before Meester and Brody tied the knot in 2014 and welcomed their first child together in 2015, they've been secretive about their personal lives. Sure, we know that having cameras follow you 24-7 would stink, but they are always so MIA.
On Sunday however, the couple stepped out together for a date night and were spotted hanging out at a few Golden Globe parties.
While they attended more than one party at the Beverly Hilton Hotel last night, they were only photographed at the first bash — so there is only one picture of them together.
The former Gossip Girl star looked stunning in a white Galvan gown and bright blue pumps while her husband sported a navy suit.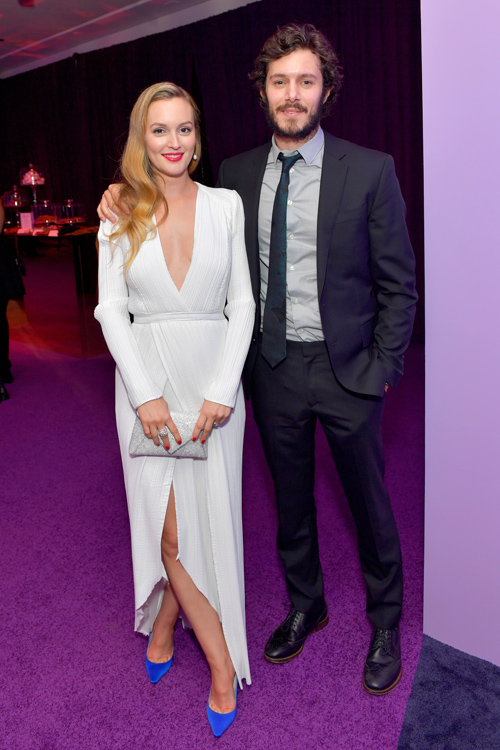 Brody accompanied his beautiful wife to the 2017 InStyle and Warner Bros. 73rd Annual Golden Globe Awards Post-Party before she posed for some solo shots.
Meester rocked an old Hollywood glam style with her romantic white dress and retro curled hairstyle.
Plus, we love a good pop of color in both her red pout and blue heels.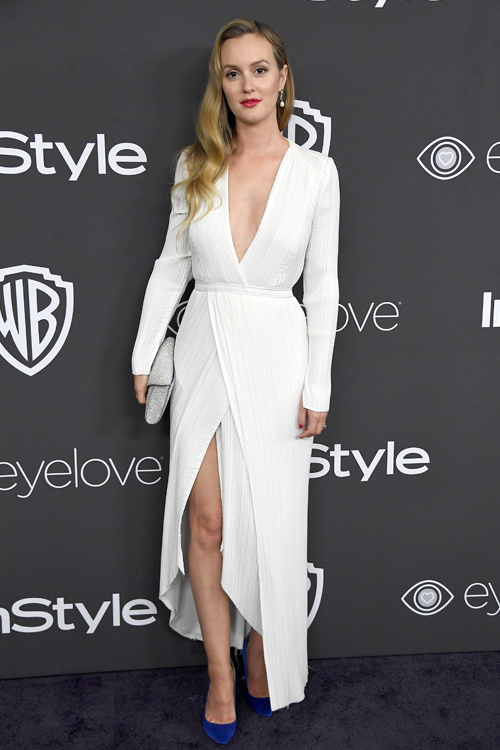 While at the InStyle and Warner Bros. bash, the 30-year-old actress spent some time with friends as well. She even posed for a pretty epic selfie with Derek Hough, Lea Michele, Julianne Hough, Sophia Bush and Nina Dobrev.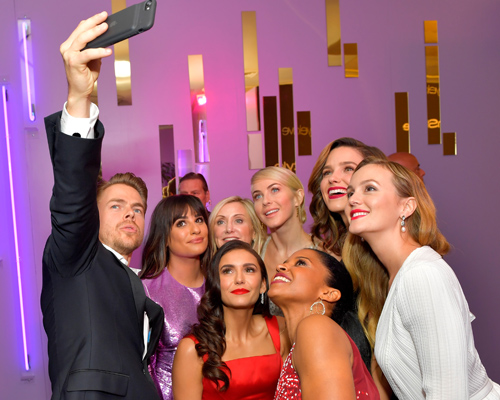 The Texas native then switched it up and went over to the FOX and FX Golden Globes party and again had a selfie moment. This time she goofed around with her Making History co-star Adam Pally.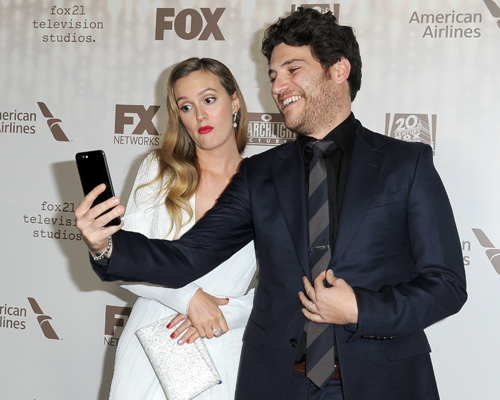 Okay, we know you want more from Meester and Brody, but they like their privacy and we must respect it!
At least we have the one adorable picture of them to think about when we need our GG or The O.C. fix.