The new Legends of the Hidden Temple show's big twist means you may get to live out your childhood dreams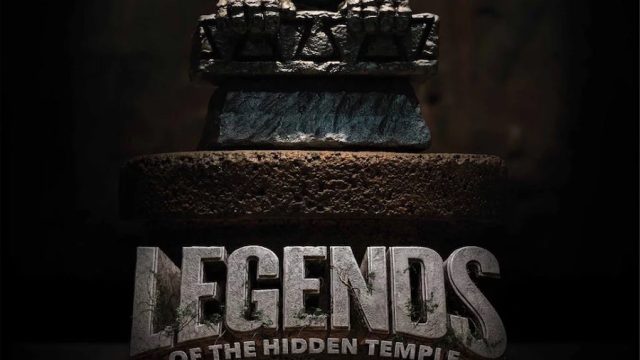 Aspiring Red Jaguars, Blue Barracudas, Green Monkeys, Orange Iguanas, Purple Parrots, and Silver Snakes, listen up! Your dream of representing your favorite Legends of the Hidden Temple team isn't crushed, after all. Mobile-first streaming platform Quibi just announced that it's working with Nickelodeon to revive the wildly popular action-adventure game show. And get this: Instead of having kids execute all the exciting obstacles, they want adults to do it this time around.
"Bringing back Legends for Quibi is a dream come true," executive producer Scott A. Stone said in a statement obtained by E! News. "I have been so lucky to be part of this defining millennial show, and now there is a defining millennial platform to go with it. I couldn't be more excited."
We have our helmets ready, and we're preparing our skills to assemble the statue in the Shrine of the Silver Monkey. So, in the words of Olmec, let's rock.
The reboot would still be the Legends of the Hidden Temple we all know and love, injected with new elements to spice things up. It's set to be a "supersized, reimagined version," but things like the Temple Run, the Moat Crossing, and the Olmec will still be in place. The challenges are also expected to be tougher and the prizes bigger.
https://twitter.com/udfredirect/status/1206590303228059650
Legends is the latest show to join the myriad programs to be part of the upcoming Quibi platform. Slated to launch on April 2020, the streamer will also feature a Reno 911! revival, a Singled Out reboot hosted by Keke Palmer, and a Keeping Up With The Kardashians spinoff. Original programs are also in the works, including a travel show starring Joe Jonas, a drama top-billed by Sophie Turner, and a comedy series starring Chrissy Teigen and her mom.
While all wait for the reboot, take this as a time to stretch your muscles for the moat-crossing and train your brain for all of Olmec's trivia questions.