Legendary performer Gregg Allman passed away, and the music world shared amazing tributes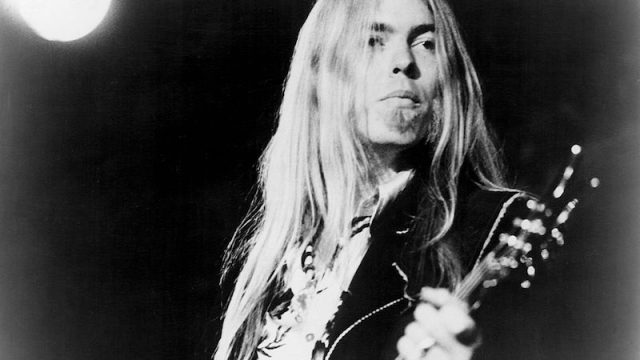 We are so sad to learn about the passing of Gregg Allman. The lead singer and keyboardist of The Allman Brothers Band was an integral part of a legendary, Rock and Roll Hall of Fame band that profoundly shaped and influenced Southern rock.
As Allman's New York Times obituary so perfectly put it, "The band's lead singer and keyboardist, Mr. Allman was one of the principal architects of a taut, improvisatory fusion of blues, jazz, country and rock that — streamlined by inheritors like Lynyrd Skynyrd and the Marshall Tucker Band — became the Southern rock of the 1970s."
Allman's publicist informed the New York Times that the musician passed away on Saturday in his home in Savannah, Georgia at the age of 69, due to complications of liver cancer
In the wake of the legend's death, the music industry has been coming out in full force on social media to celebrate the extraordinary life Gregg Allman led and the gifts he gave to the world.
Allman's ex-wife Cher was one of the first to virtually show up and pay her respects, using their couple nicknames "Gui Gui" and "Chooch"
Cher was soon joined by other music legends, devastated by the death of their dear colleague.
And of course, no tribute to a rock legend would be complete without the words of iconic director and Number One Rock Music Fanboy Cameron Crowe:
Rest in peace, Mr. Allman, and thank you for the music.