Legally Blonde 3 is happening, because what, like making a sequel is hard?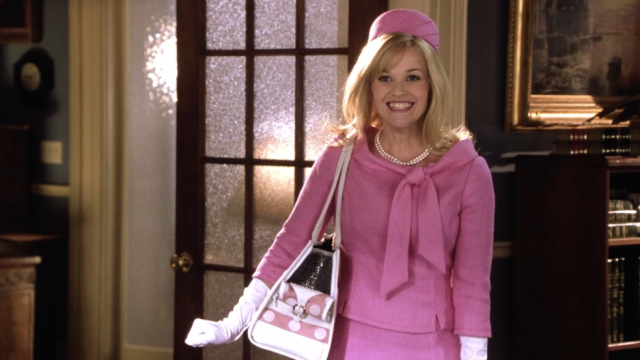 Start brushing off that bend and snap because we're this close to getting another Legally Blonde movie.
It's been 15 years since we last saw our favorite underdog Harvard law student turned congressional aide take D.C. by storm, but it appears Elle Woods' return is imminent. According to Deadline, Reese Witherspoon is close to finalizing a deal to reprise her iconic character for a third Legally Blonde film. This news is giving us so many endorphins right now!
When we last left our beloved Elle, she had just married Emmett after successfully bringing Bruiser's Bill to the floor of the House of Representatives and set her sights on the most prized piece of D.C. real estate. While plot details for the upcoming film haven't been released just yet — we're keeping our fingers crossed that a pink pantsuit-wearing President Elle Woods is on the table — the movie will retain the message of female empowerment and feminism that made the first two films so beloved.
In the nearly two decades since Legally Blonde was released in theaters, Witherspoon has often spoken of Elle's enduring legacy as a role model for female empowerment, and has even spoken of wanting to return to the character. Last year, she told E! News that she thought it was the perfect time to make a third movie and was waiting for the right idea.
Legally Blonde 3 will also see most of the original creative team returning for the project. Kirsten Smith and Karen McCullah, who adapted the Amanda Brown novel for the 2001 film, will likely write the script. In addition to reprising her iconic role, Witherspoon will produce the film, alongside Marc Platt and his Platt Productions, which produced the original films.
Along with Witherspoon, Jennifer Coolidge and Luke Wilson also starred in the films and we're keeping our fingers crossed they're set to return for Legally Blonde 3.