All the things I learned about friendship from watching "Younger"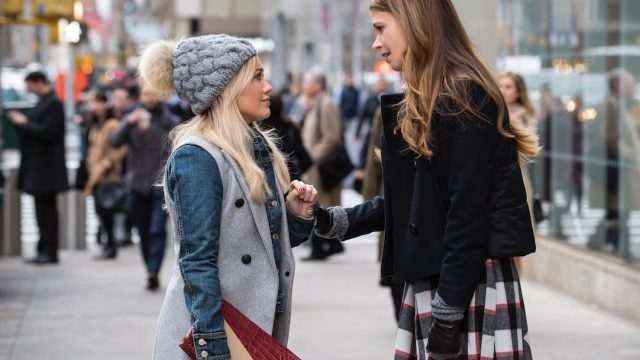 When TV Land debuted their new series, Younger, starring Sutton Foster, Debi Mazar, and Hilary Duff I was mostly excited to see the former Lizzie McGuire star on television again. Oh, the nostalgia! I religiously watched the first season of Younger, and now that Season 2 is well underway, I find myself craving the show like I crave a motivational quarter-life-crisis chat with my BFF. I've learned a lot while living vicariously through the characters of Liza (Sutton), Maggie (Debi) and Kelsey (Hilary), and their unlikely and loving "girl gang" has taught me more than a few important friendship lessons. Here are the most important lessons that I've learned from my new favorite series thus far:
It is so important to have close girlfriends.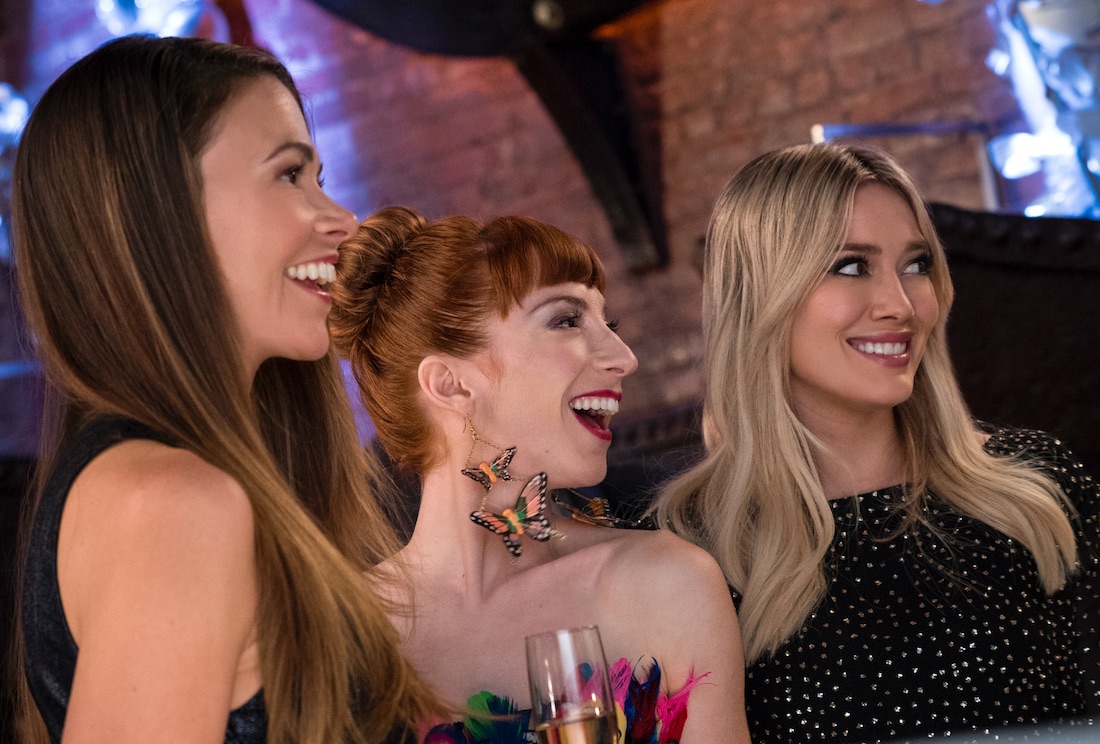 Whether you're 26-years-old, or 40-years old, there is infinite value in having a best friend. For some reason, I've always preferred the company of my best guy friends, but watching Liza's relationship with Kelsey andMaggie has reminded me why I am so thankful for my very best girl friends.
Liza and Kelsey's best-friendship is new, but completely genuine (with the exception of Liza's dirty little secret about her age, of course). Kelsey is that friend who is so successful and passionate about her work that she makes you want to chase your dreams and not stop until you achieve them. In fact, she even wants to helpyou get to the top with her! She and Liza are constantly learning from each other about accepting the fact that everyone makes mistakes, knowing when to give second chances, and how to not be judgmental. They are supportive of one another to the core.
Meanwhile, Liza and Maggie are lifetime BFFs. They've been through it all together, watching each other grow into adulthood and facing the many obstacles that inevitably come with that messy process. Maggie just wants to see her BFF find happiness again — and if that means lying about her age, she'll support it! Having a best friend who is down to help you do whatever it takes to find your own personal happiness is worth more than a million bucks. Liza's life is full of extremely supportive women, which has actually inspired me to be more supportive (and less jealous) of my best gal pals. I'm so happy to see them doing amazing things with their lives, and I'm in their corner when they need that extra motivation to reach for the stars. We're all in this together.
Don't abandon your dreams — hard work and a little creativity go a long way!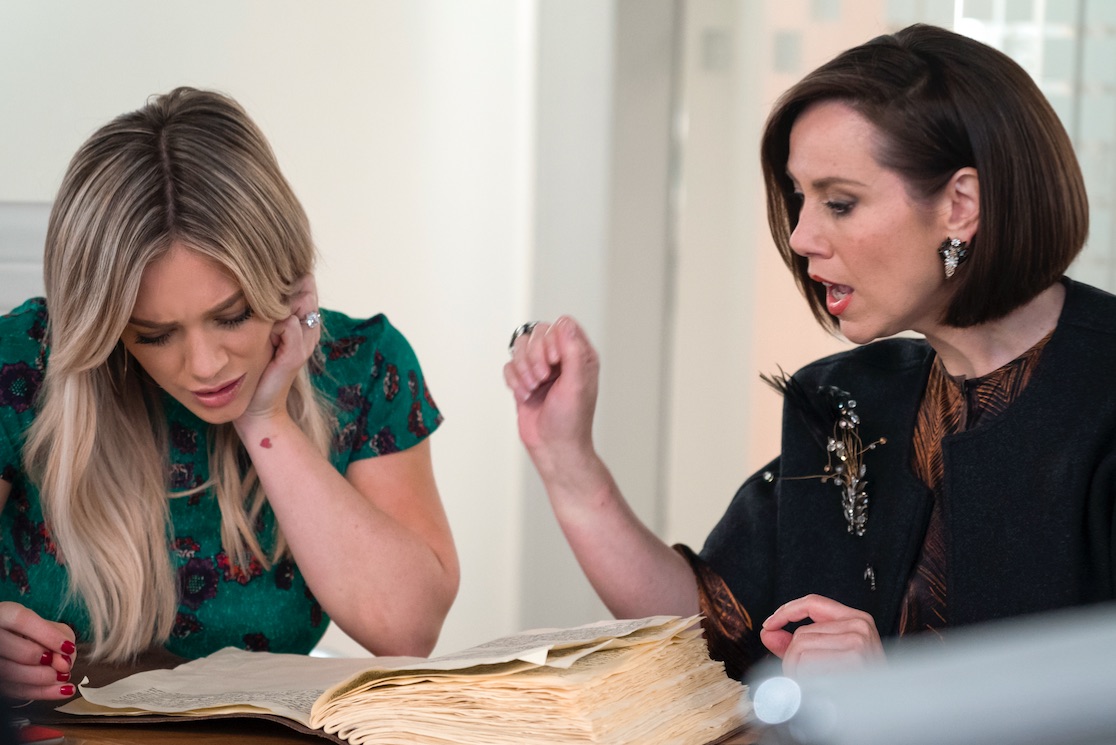 Life often takes us in unexpected directions, but it's up to us to make the most of it. Finding a job can be difficult, whether you're fresh out of college or re-entering the workforce after raising a family. Instead of being discouraged by rejection, we should hold on to our dreams and devote our energy to seeking out the silver linings. Younger makes me not want to accept impossibilities. Instead of feeling defeated, I'm inspired to adopt the mentality that "where there's a will, there's a way."
The rise-and-conquer mantra of the series is glorified in the third episode of Season 2; we see Kelsey have a panic attack at the launch party for her super-big-deal millennial-oriented imprint. Kelsey confesses to Liza that she feels like an impostor, which Liza can totally relate to. In the midst of Kelsey's breakdown Liza encourages her to "Fake it 'til you make it," and offers to guide Kelsey through her speech. As Kelsey takes the stage, she takes Liza's cue and lets the crowd know that even if she crashes and burns in her new role, "At least it will be interesting." And that's what really matters in the end, right?
Nobody is perfect.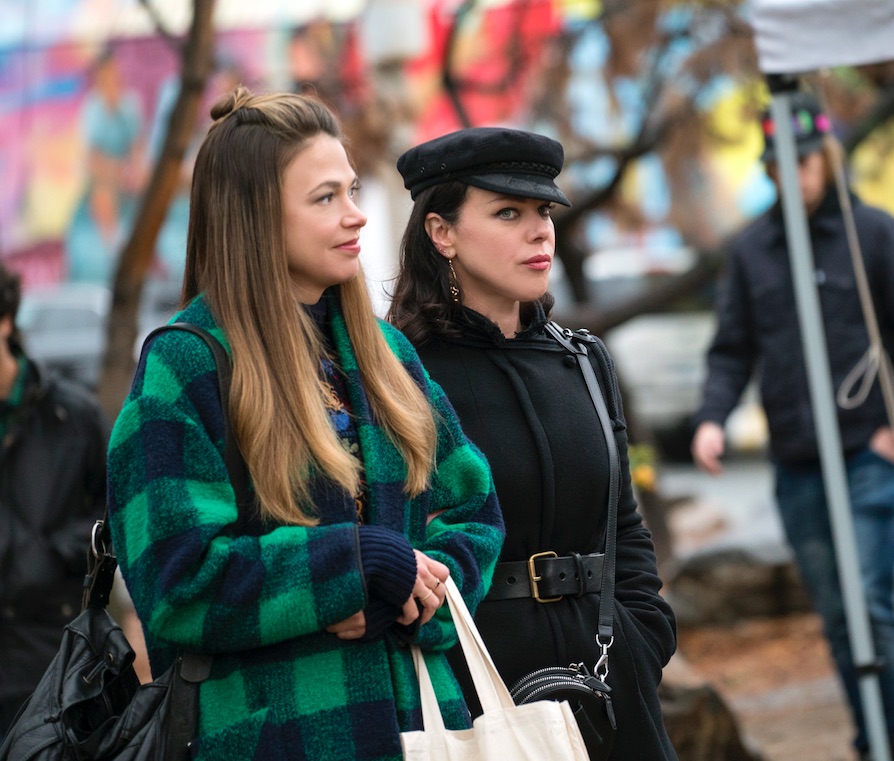 In the first episode of Season 2, we see Kelsey comfort Liza over an issue with her bf by assuring her that, "It's all gonna get better in our thirties." Obviously this evokes an audience laugh and a subtle eye roll from Liza. Liza knows that there isn't an age-based deadline for when your life finally starts being easy. Things can be complicated, no matter what age you are!
Life is unexpected and our reactions to the situations we find ourselves in don't always make it to the highlight-reel of our finest moments. Life is messy for all of us and sometimes we are messy too; and that is FINE! What's more important is that we are there for each other in times of need, with support instead of judgment.
Kelsey, Liza, and Maggie don't sugarcoat the advice they give each other because they know this is what their friend needsto hear. In addition to honesty, this show also showcases a lot of forgiveness. And those are two of the most important friendship lessons we could ever learn.
Heather Mae's friends describe her as grown-up Wednesday Adams, pulled in a new direction, with a smile on her face. She is an extreme multi-tasker who loves working in the music industry whenever she is not seen with a pen in her hand or posting adorable pictures of her puppies on Instagram.