How I learned to date myself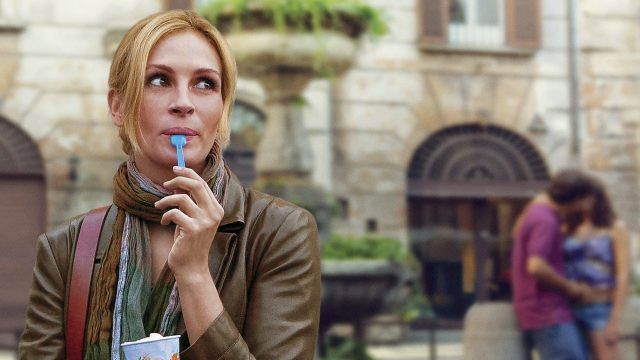 I wrote a short play a little over a year ago. In it, a girl and a guy find themselves unexpectedly on a date, set up by a friend. The two gamely meet and end up having a great time, to both of their surprise. However, when the guy tries to plan their next date, the girl suddenly demurs. She's already in a relationship, she reveals… with herself. The confused guy doesn't understand why they can't go out again, to which the girl explains that she's consciously choosing to be with herself for a while, not just being single but actually actively trying to build a relationship with herself.
When I was single, I never went so far as to rule out promising romantic partners to be with myself, but I did have a mindset where I was not looking for a relationship. As much as late-night loneliness would sometimes creep in and I'd wish I had someone to share my bed with, I also knew how difficult relationships could be—how meeting the right person, forging a connection, effectively communicating, and just generally sharing your life are not simple undertakings. Rather than looking to someone else for love, I've always turned the focus inward, trying to better myself and my life and not worrying too much about finding someone else to validate that.
Bettering and focusing on myself involved a lot of goal-setting. I worked a lot, wanting to build my savings and advance my career. I also wrote a lot, trying to grow as an artist and build my portfolio of works (hence the aforementioned short play). I traveled whenever and wherever I could, expanding my view of the world. I also put a lot of effort into my non-romantic relationships, meeting with friends regularly for dinners and movies and other cultural activities.
But one thing I realized was that, as much work as I was putting a lot of energy out into the world, I wasn't really spending a lot of time just with myself. A lot of my attempts to better myself involved keeping busy so I wouldn't have time to reflect too much on where my life was going and what I did or didn't have.
So one day, I decided I would take myself on a date—not just going out by myself but actually treating myself out to a real date. I had been excited to see Matilda on Broadway long before it opened, so I splurged on an orchestra ticket, a thing that was much easier to procure for one than for two. I also decided that I would take myself out to dinner, not just a fast food joint, but somewhere where I would sit down at a table and be served. I wouldn't hide behind a book or stare obsessively at my phone. I wanted to be present and really, if anything, learn how to enjoy my own company.
I had an amazing time. At dinner, I giggled to myself as I listened to the gossip about the publishing industry from the table next to me. I ordered myself a drink and dug into a steak, completely free of judgement from my dining companion. I then made my way to the theater, where I proceeded to bawl and laugh along with the beloved Roald Dahl characters. As I walked home, I felt like the whole world was humming along to the tunes of the show I had just seen.
I had always been comfortable doing things by myself, but setting time aside to spend with myself was different. It really gave me a moment to pause and treat myself, to let me enjoy the things I love most in my own company. Sometimes it feels like being single means that you just have a vacancy sign around your neck until you find your significant other, but if you make yourself a priority, even just once in a while, it's a lot easier to be at peace with being alone. I had a great time on my date with myself, and I'd like to think that is a relationship I will always have and continue to build, regardless of my relationship status.