This blogger wore a bikini in a blizzard to make an important point about body positivity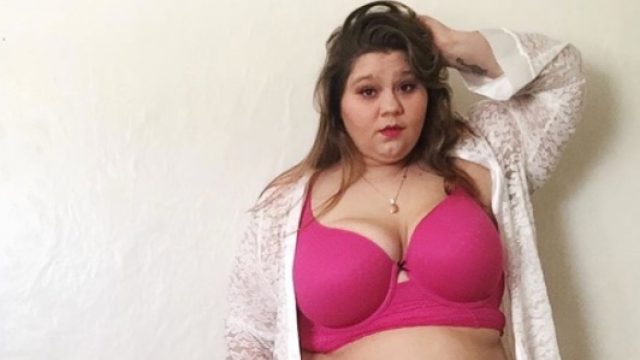 Much of the East Coast and Midwest saw snowstorms last week, and while many of us stayed inside with a cup of hot cocoa, one body positivity blogger decided to go outside IN A BIKINI.
We're seriously in awe.
Leah lives in Vermont, and her photo looks epic. And people agreed. Her photo has over 1,000 likes and counting.
Leah shared a message of body positivity with her photo.
She takes on the problem of idealizing "thigh gaps" and "bikini bodies" with her words:
"I just put this bikini on and faced the storm, much like when I start to feel down. I don't cower back and let my crazy thoughts take over, I face them. I think about why and what I can do to change it! I sure AF can't can't change the storm, but I sure can embrace it, like I do this bikini!"
A day later, she shared another photo from her snowstorm photoshoot, and another message.
"Society needs to recheck their body standards, because HELLO we are all beautiful in our own ways! We all have a beach body, we can all wear shorts, tank tops or just WHATEVER!"
Furthermore, Leah often shares photos of herself on Instagram wearing things that some people think she can't. And she looks pretty amazing in everything.
Additionally, Leah told Yahoo! Style that she took the photo because she felt an "itch" for bikini season.
"It's 18 degrees now so I wore my robe outside and quickly tossed it to my husband right before he started taking photos, she said. "Everyone has a 'bikini body' and should look forward to swim season.
Leah's photo and her words have us excited for bikini season, too. But not quite excited enough to wear a swimsuit in a snowstorm! We'll leave that to the pros.