Lea Michele's tribute to Cory Monteith on the fourth anniversary of his death will make you cry at work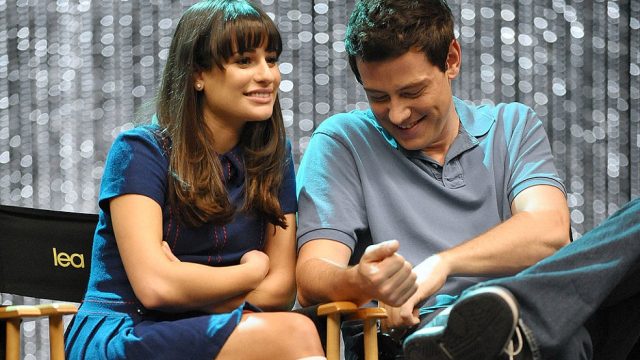 When someone you love passes away, every anniversary moving forward will be a little painful. On July 13th, the fourth anniversary of Cory Monteith's death, Lea Michele honored him with an emotional post on Twitter.
Michele and Monteith, who both met and fell in love on the set of Glee, had a special connection. After his death in 2013, Michele grieved by spending time with her cast mates and writing music, specifically the song "If You Say So" which illustrated how she felt after his passing. Every year, she makes sure to honor her ex. This year's Twitter tribute is just as beautiful as past ones.
https://twitter.com/udfredirect/status/885551662286290944
Featuring a Polaroid of the two of them during a happy moment, she notes in the post that time flew by fast, and that he's still incredibly missed.
Fans shared their own memories of Monteith's character with the hashtag #4yearswithoutcory, proving that he definitely made a strong impact.
"I don't even remember a time when he wasn't my boyfriend. No-one knows me better than Cory," Michele said in a 2012 interview with Marie Claire. "No-one knows what it's been like to go through this more than he does. Feeling like you have that net underneath you allows you to jump higher and go farther. He makes me feel like I can do anything."
Monteith passed away in Vancouver, Canada after a drug overdose. While their characters were linked up on the show, Monteith and Michele started dating off-screen in 2012. As Glee was still filming at the time of his death, the cast put together an emotional episode mourning the loss of his character, Finn Hudson.
Just last year, Michele honored Monteith in a much more permanent way — with a tattoo. The number symbolizes his character's football jersey number.
Michele and Monteith truly had a strong connection, and we're so glad that she will always have a very special place in her heart for him.