Lea Michele's crochet dress proves that "no white after Labor Day" rule is just plain OVER
It's been proven time and time again that whoever said "no white after labor day" was completely out of touch with reality. Lea Michele was yet another celebrity to shut down the fashion myth with her gorgeous white attire at the 7th Annual Veuve Clicquot Polo Classic yesterday, inspiring all of us to reach into our "summer 2017" clothing archive for our white pieces as well!
Lea looked fabulous in her white crochet dress, and we're dying to know who designed it! She accented her waist with the most perfect brown belt, adding a bit of color to her all white 'fit.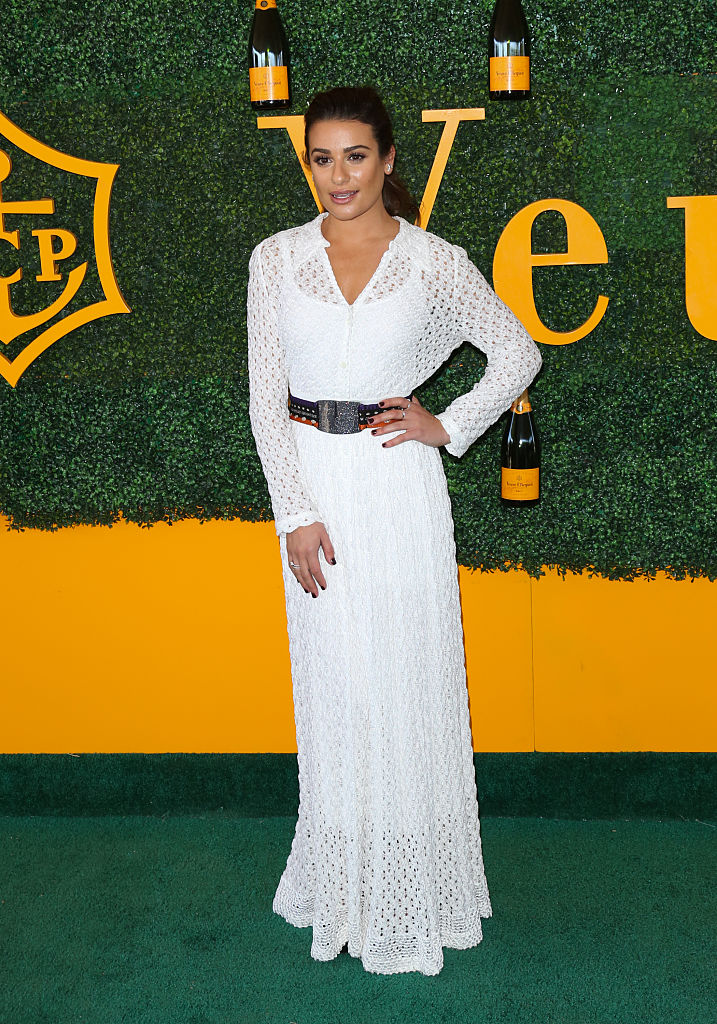 The Scream Queen Instagrammed an awesome candid of herself and former Glee co-star Becca Tobin. Lea's white dress completely stole the show — helping her to stand out amongst the gorgeous backdrop and other Polo Classic attendees.
Could this sunset shot of Lea Michele be any more gorgeous??
We totally want to be best friends with Lea! Not only is she an awesome talented and down to earth, but she's also super stylish! Could you imagine having access to the glamorousness that is Lea's closet?!
And she's definitely inspiring us with her body confidence! Regardless of what anyone says, Lea continues to live her life unapologetically — something that we could all do a little bit more of.