Lea Michele's bubble fishtail ponytail is the hair trend we want to try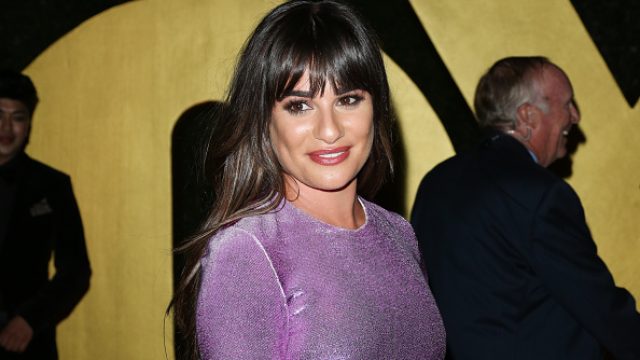 There's no denying that a fishtail takes a braid to the next level. But Lea Michele's special fishtail ponytail is the most complicated – and one of the prettiest – braids we've ever seen.
Lea rocked the look during an Armani-hosted event celebrating her upcoming album, Places.
The actress and singer's latest album releases tomorrow, though we've already heard a sneak peak of the collection through her powerfully emotional single "Love Is Alive." Sporting a gorgeous multi-colored jumper, Lea looked absolutely stunning for the special event. Her outfit is, of course, beautiful. But it's hard to take your eyes off her incredibly intricate and unique-looking braided updo.
Lea's hair stylist, Sarah Potempa, created the gorgeous look. And, luckily for all of us, she posted a close up of the finished product to her Instagram page.
Put that dazzling "Goddess pony braid" together with her jaw-dropping outfit, and you have an unforgettable fashion statement.
Lea was joined by Jonathan Groff at the event. And the BFFs looked totally happy together.
This isn't the first time the star has made us question what we thought we knew about upgrading your updo. A while back, she flaunted an elegant golden ponytail that immediately made us want to go out and buy all the gold hair loops we could find.
https://www.instagram.com/p/BJzRsHXj9zJ
But since it is festival season, it only seems appropriate that we find new, innovative ways to sport a braid.
By starting with a ponytail and a standard braid, then adding some twists and a bonus fishtail right in the middle of the look, this hair is perfect for any festival. If you can't get a professional (or super talented friend) to do it for you, you can always peruse Pinterest for some more manageable DIY braid inspirations.