Lea Michele Shared the First Picture of Her New Baby, and We Are Squealing
We see what you did there with his name, Lea!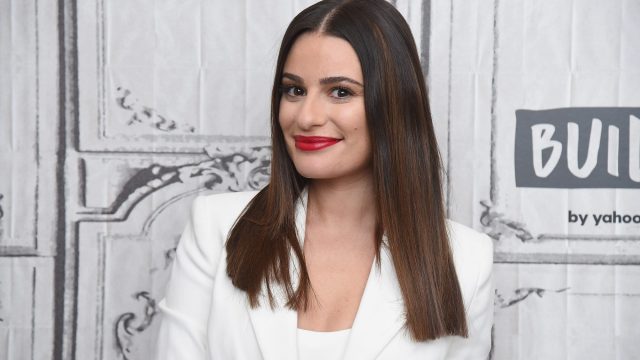 Update, August 26th, 2020, 3:04 p.m. ET: Cue the awwwws because Lea Michele just confirmed the birth of her first child with an adorable new photo. According to reports, the Glee star and her husband, Zandy Reich, welcomed their son on August 20th, but this is the first time either celeb has publicly spoken out about it. Prepare your eyes for some teeny-tiny baby toes!
"ForEver grateful for this true blessing ?," Michele captioned the first photo with her new baby. It's a black-and-white picture of the couple's hands holding their baby's foot. And we see what you did there, Lea. Reportedly, her son's name is Ever Leo, so this seems to be a little wink confirming those reports.
Congrats to Lea and Zandy, and more baby pics, please!
Original post, August 24th, 2020: It looks like Glee really did predict the future because, according to a report from People, Lea Michele just gave birth to her first child. Per the magazine's confirmed sources, Michele and her husband, Zandy Reich, welcomed their son on Thursday, August 20th, and first things first: It seems both mom and baby are happy and healthy. Secondly, we know his name, and it's too cute.
"Everyone's happy and healthy, and they're extremely grateful," a source told People yesterday, August 23rd.
As for the question everyone is asking: Michele's new baby boy is named Ever Leo.
At this point, it's not clear if his first or middle name has a special meaning to the couple or if Ever's last name is Reich, Michele-Reich, or exactly what they decided.
Michele confirmed her pregnancy on May 3rd with a sweet photo of herself holding her growing stomach on Instagram. "So grateful," the Glee star captioned her photo, adding a yellow heart emoji.
Fans of her show were quick to note that the stars had aligned, and Michele was pregnant at the same time of her alter-ego Rachel Berry. As if it could predict the future, a flash-forward in the Glee series finale showed Rachel pregnant in the year 2020.
Michele and Reich got engaged in April 2018 and reportedly walked down the aisle nearly a year later, in March 2019, in Northern California. Ever Leo is the first child for both of them. Congrats to the new family of three, and, *ahem*, pictures soon, please!