Lea Michele shared a super body positive nude photo to welcome in the new year, and we're loving her confidence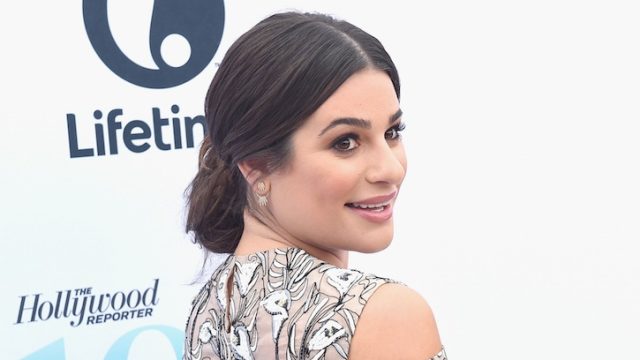 Accepting and loving our bodies is no easy feat — so many of us struggle with it on some level every single day. Which is why Lea Michele sharing a New Year's nude photo of herself basking in the sun is pretty inspiring — especially because Michele has opened up in the past about how it took her many years to figure out what made her feel healthy and confident when it came to her body.
She also has said that for her, feeling good is not about the number on the scale. "It's so important for me to stress that being healthy is not about being a gym rat. It's not about being 90 lbs," she said in an interview with People.
This makes her decision to share such a vulnerable photo all the more meaningful to those of us still working on self-acceptance.
"Loving you so far 2017," she captioned the pic.
We love how totally at peace the Scream Queens star looks in this photo. Plus, chillin' in the morning sun in nothing but your birthday suit sounds pretty freaking freeing to us, and may just inspire us to be a little more open and forgiving with our bodies the next time we feel like stripping down and letting it all hang out (we're looking at you, bathing suit season 2018).
Also, can we take a brief moment to say how we love that adorable little leaf added to protect her "modesty." It reminds us that Michele also has a pretty great sense of humor about herself — which pretty much always wins us over.
So here's to embracing ourselves and the year ahead. We can do this!