Lea Michele revealed the meaning behind her new album title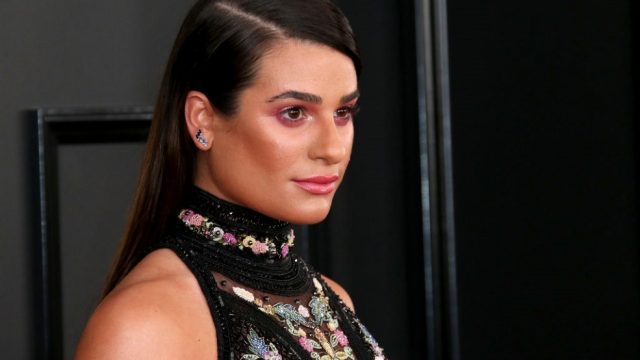 It turns out that Rachel Berry can sing pretty powerfully without the help of her high school glee club. Actress Lea Michele's second studio album is about to come out, and she's calling it Places.
Second, you may say? Indeed. Back in 2014, she released an album called Louder that focused a lot on dating and heartbreak. But this time around, Michele wanted to put together an album that celebrated her life journey.
And it's definitely been a journey. While she's currently residing in Los Angeles for the acting roles, New York will always have her heart. Especially Broadway.
Michele talked a little bit about the album with E! News, and revealed how she came to the name of Places. Since really, it could refer to a few things. You probably assume that it's completely location-based, but technically, it isn't.
In fact, the title comes from a famous line you might hear if you're backstage at a Broadway play. Her friend (and co-star on Glee) Jonathan Groff is credited for helping her brainstorm a winner.
"I said, 'Jonathan, what are some terms or some phrases, a street name or a restaurant, an apartment that really connects to our past in New York and how we grew up and who we are?' And we came up with the word 'places' because when you are on Broadway they go, 'Ladies and gentleman, it's your 30 minute call to the top of the show,' and you get your 15 minute call and your five minute call and then you get your places called and that means it's show time," Michele said.
The word itself is pretty powerful for Michele, who has heard it for a large span of her life.
"Not only does that mean all the places that sort of lead the way to where I am today, but really it means it's showtime. It means let's f**king do this."
We definitely dig it. Since Michele has a stage background, it's pretty perfect.
Just the other day, Lea Michele posted her album artwork on Instagram.
And just recently, she performed her first single off the album — "Love Is Alive" — on The Late Late Show. https://www.youtube.com/watch?v=x6SpC39lsOk
We think the album has a ton of potential and a lot of heart. We look forward to hearing all of it when Places is released on April 28th!