Lea Michele just opened up about her decision to leave Ryan Murphy shows behind for good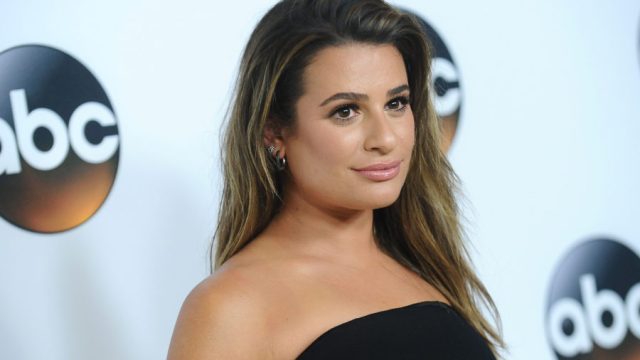 Lea Michele is heading back to your TV screens for a new comedy, and it's time to freak out about it. But this time, she's stepped away from frequent collaborator Ryan Murphy and is instead headed to a political sitcom — where she won't be singing, like, at all.
You probably know Michele best for her role as Rachel Berry on Ryan Murphy's high school musical TV show Glee. Or maybe even her other Ryan Murphy show, Scream Queens. But Mr. Murphy won't be involved with Michele's next TV show. Her latest role is that of Valentina Barrera, a political consultant on a new ABC sitcom called The Mayor.
Even though Hamilton's Daveed Diggs is an executive producer on the show, that doesn't mean you'll catch Michele singing on TV again anytime soon. In a recent interview with The Hollywood Reporter, Michele opened up about moving forward in roles post-Glee:
"I knew, and Ryan knew, we all knew, that for me in particular, leaving Glee would be emotionally really hard," Michele explains to THR. "I think that Ryan definitely wanted to create something for me so that I could jump into something right away to really help that transition, [so I joined Scream Queens]."
But even that transition was short lived. "I grew up being the biggest fan of Tina Fey and Amy Poehler, and these women have had such incredible careers in television and comedy, so I wanted something that felt similar in that sort of trajectory for me [and that meant leaving Murphy's shows behind for now]."
However, just because she's not over on American Horror Story, or any one of Murphy's other 340,00 shows currently in production, that doesn't mean she won't return to his world somewhere down the line.
"I believe that once you're in the Ryan Murphy family, you're in it for good. When they want to revamp [Glee] on Hulu or something, I'm ready to go."
Well, that's comforting to hear. It's pretty cool that Lea and Ryan formed a friendship working together. In the meantime, we can't wait to see Lea show us her comedic skills in The Mayor, which will premiere on ABC on October 3rd.