Lea Michele kissed John Stamos on "Scream Queens" and fangirled hard and we're totally jealous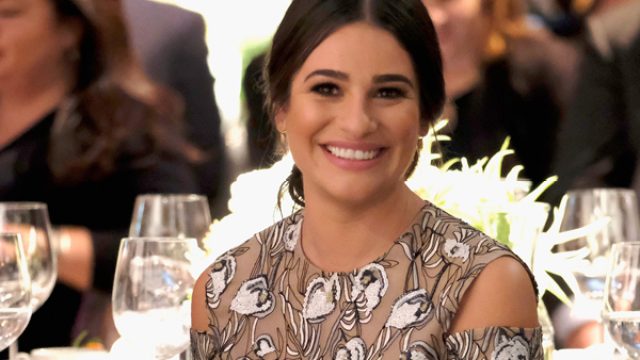 Spoiler alert: Lea Michele kissed John Stamos on Scream Queens and fangirled hard about it. But really, who wouldn't?
Tuesday night's finale of Scream Queens was jam-packed with drama, screams and moments we didn't see coming, but for Michele the highlight was that kiss.
In the episode, the 30-year-old actress shared a smooch with her co-star on the beach and from the looks of it there was a lot of passion behind it.
After the episode aired, Michele gave a shoutout to her makeout partner and revealed that she too had a crush on Uncle Jesse aka Stamos and his Full House days and we are SO jealous.
"It was a honor @JohnStamos 😘 #ScreamQueens 💋🔪," Michele tweeted along with a video of the scene.
"And then I got to kiss Uncle Jesse… #ilovemyjob," the former Glee star wrote on top of the snap video.
https://twitter.com/udfredirect/status/811452368520810496
We're pretty positive every '90s girl is insanely jealous of the actress and we don't blame them.
This isn't the first time Michele has gushed over working alongside the heartthrob. She recently spoke with TV Insider and spilled about what it's like to be on set with the Fuller House actor.
"I absolutely love John Stamos," Michele told TV Insider. "He's such a great actor to work with. He's so professional. He's so wildly handsome. He's so funny."
She continued to praise the 53-year-old actor saying, "He's been doing this for such a long time for so many years, and he's incredible at what he does. To have the opportunity to work with him and play opposite him this season has been so great."
To have the opportunity to work with him is one thing, but kissing Uncle Jesse? Ah, that's what dreams are made of!