Lea Michele as Hannibal Lecter is a "Scream Queens" moment to die for
In the first season of the (*ahem*) screamingly fun Scream Queens, Lea Michele pretty much stole the show as the wonderfully –and spoiler– evil Hester Ulrich. And from the looks of the new teaser she just tweeted for the upcoming season, it looks like she'll be taking her sinister sorority sister character to a whole new level.
Behold, Hannibal Hester.
https://twitter.com/udfredirect/status/766085201545957376
She is (of course) channeling one of the most terrifying serial killers ever depicted in a film, Hannibal Lecter from The Silence of the Lambs. It's a choice that is totally perfect for her given the truly malicious potential of her Hester character. Hannibal, like Hester, was both incredibly intelligent and manipulative (not to mention a total sociopath). And even though he was genuinely terrifying, we still couldn't help but be strangely be charmed by him.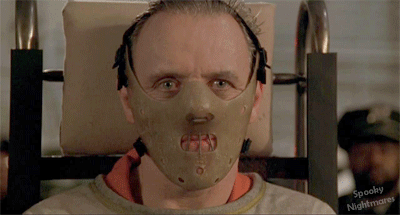 So it only seems right that Lea begin to make Hester more and more like the iconic and goosebumps-inducing character as she works her way back in to the Kappa Kappa Tau world.
The reaction to the trailer (which also features some of the biggest and most exciting names we'll get to see in the new season, including Jamie Lee Curtis, John Stamos, Taylor Lautner, and, of course, Emma Roberts) has been extremely positive.
Tons of people are stoked to see what antics these dangerous women will get into next season and are crawling out of their skin to see Lea reprise her awesomely villainous role.
false
In short, she's giving a whole new definition to the term "slay."