Lea Michele's engagement party featured so many of our favorite celebs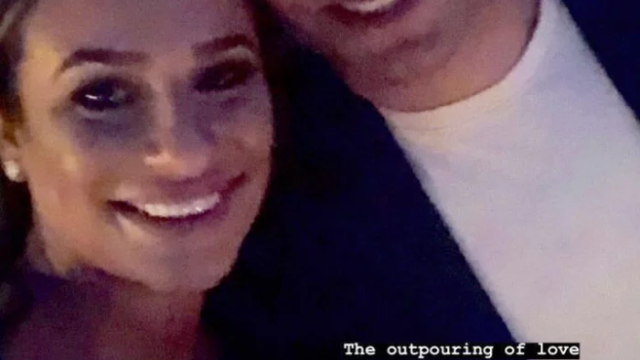 After announcing her engagement to fiancé Zandy Reich back in April, Lea Michele hasn't been in a rush to jump start wedding planning. She told People.com that she's just enjoying being engaged, calling it "a really incredible time," and adding that she's "so grateful and really excited for everything."
But that definitely doesn't mean she isn't taking time to celebrate. Michele and Reich held a gorgeous engagement party with their nearest and dearest on Saturday, July 28th, and so many of our favorite celebs were in attendance (seriously, prepare for FOMO).
In a series of posts on her Instagram Stories, Michele chronicled the stunning outdoor candlelit party and posted pics with friends like longtime pal Ashley Tisdale and Tisdale's husband, Christopher French; her Scream Queens costar Emma Roberts with boyfriend, Evan Peters; Billie Lourd (also from Scream Queens); and pals Hilary Duff and Jamie Lynn Sigler. The party itself was thrown by Michele's two best friends, fellow actress JoAnna Garcia Swisher and Stephanie Levinson.
Michele first posted a few pics to her feed before taking to Stories:
She then continued documenting the evening on Stories.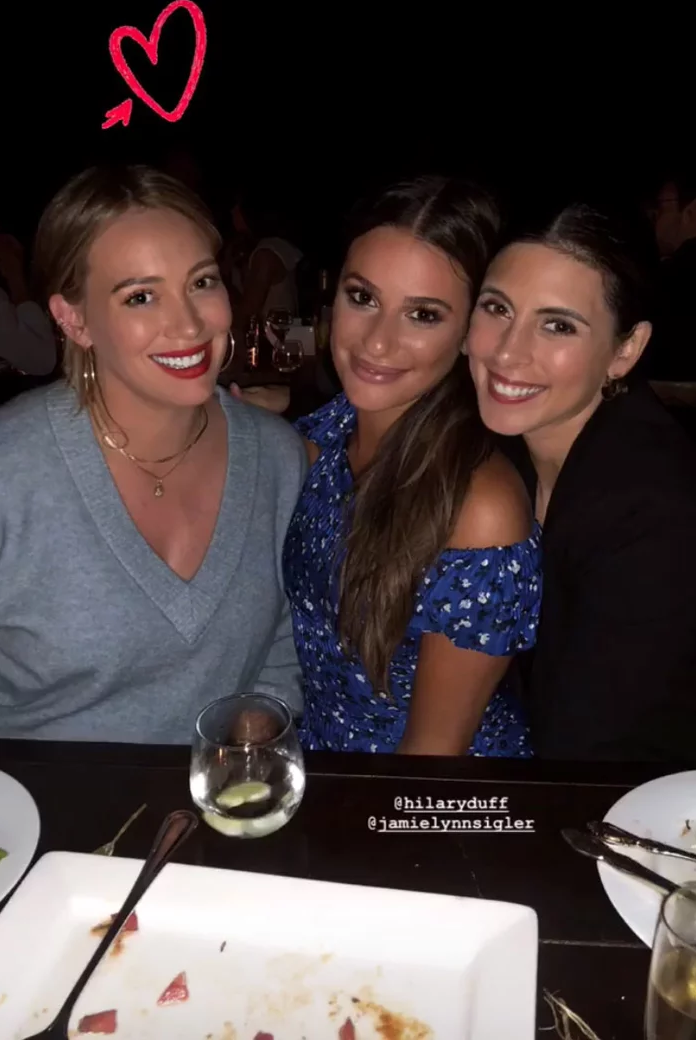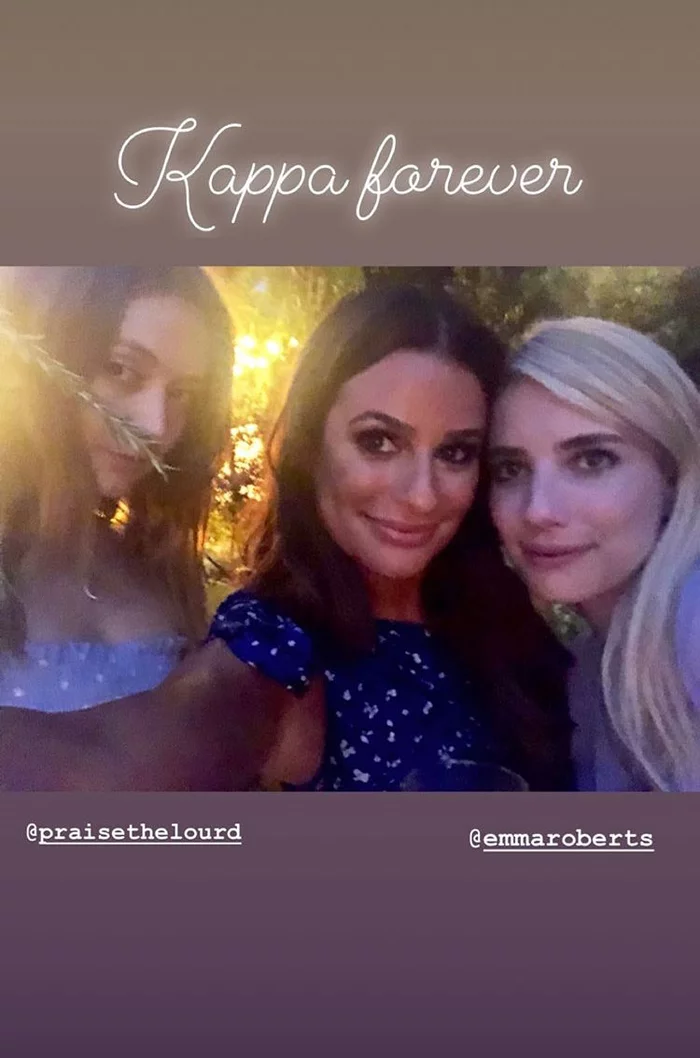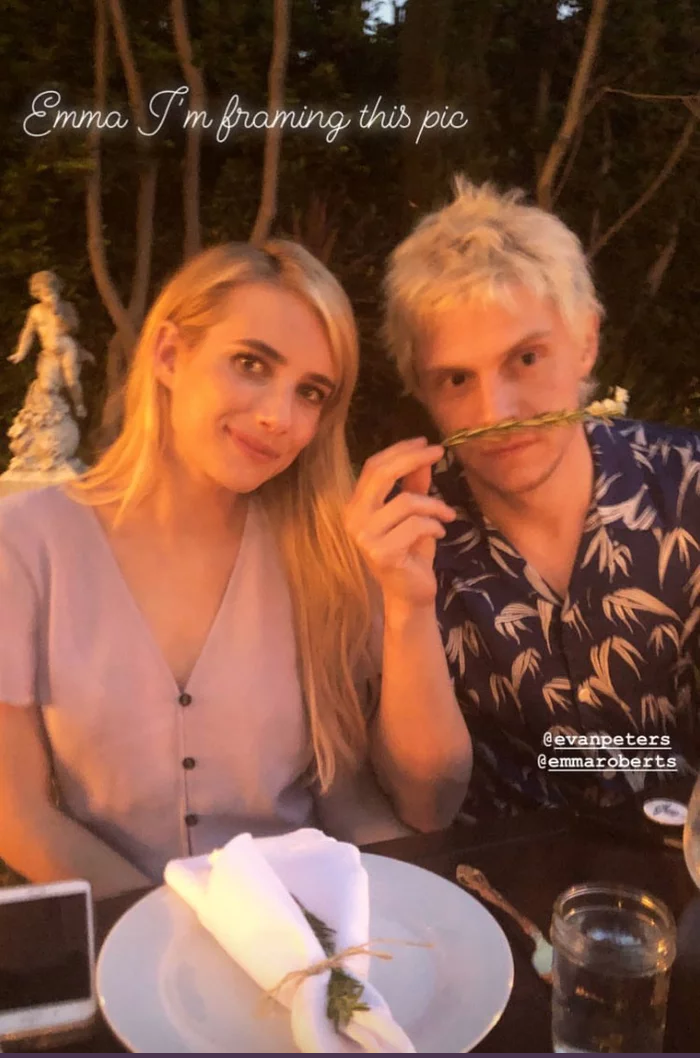 Michele also took a moment to share a photo with her parents, who had celebrated their 38th wedding anniversary the day before, which also happened to be the same day the actress picked out her wedding dress. To her parents, she wrote, "Z [Reich] and I look up to you both so much and we love you both more than you know." Cue the waterworks.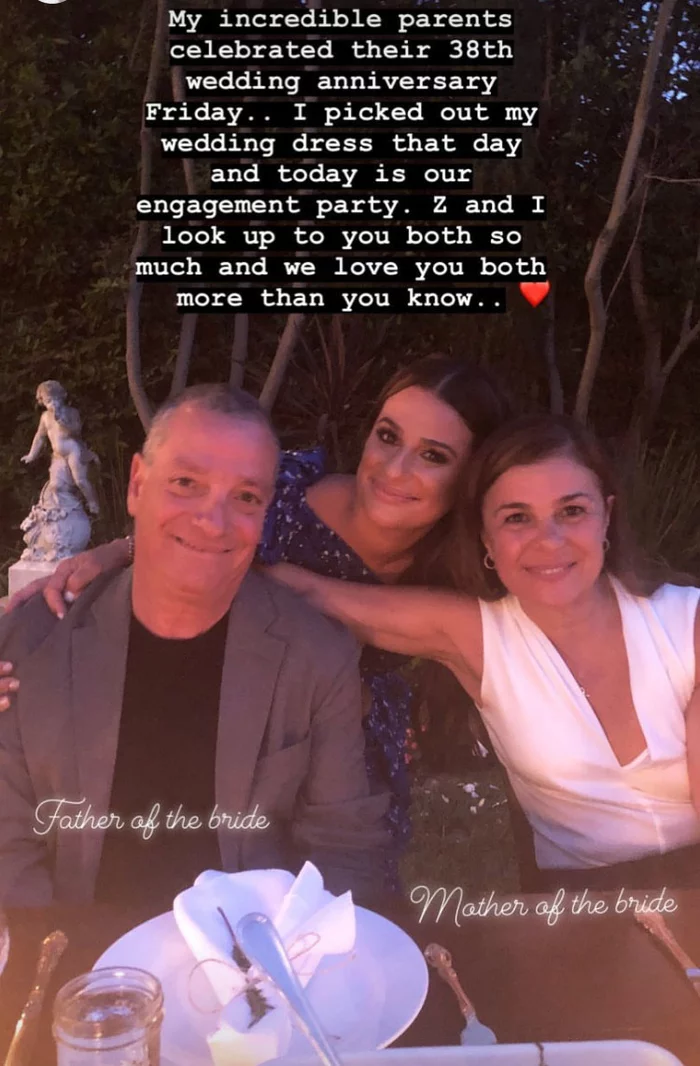 The former Glee star ended her posting spree with a couple's selfie, thanking their friends and family for the "outpouring of love" and for throwing them "the most epic and beautiful engagement party we could have asked for," adding, "Z and I love you all and are forever grateful."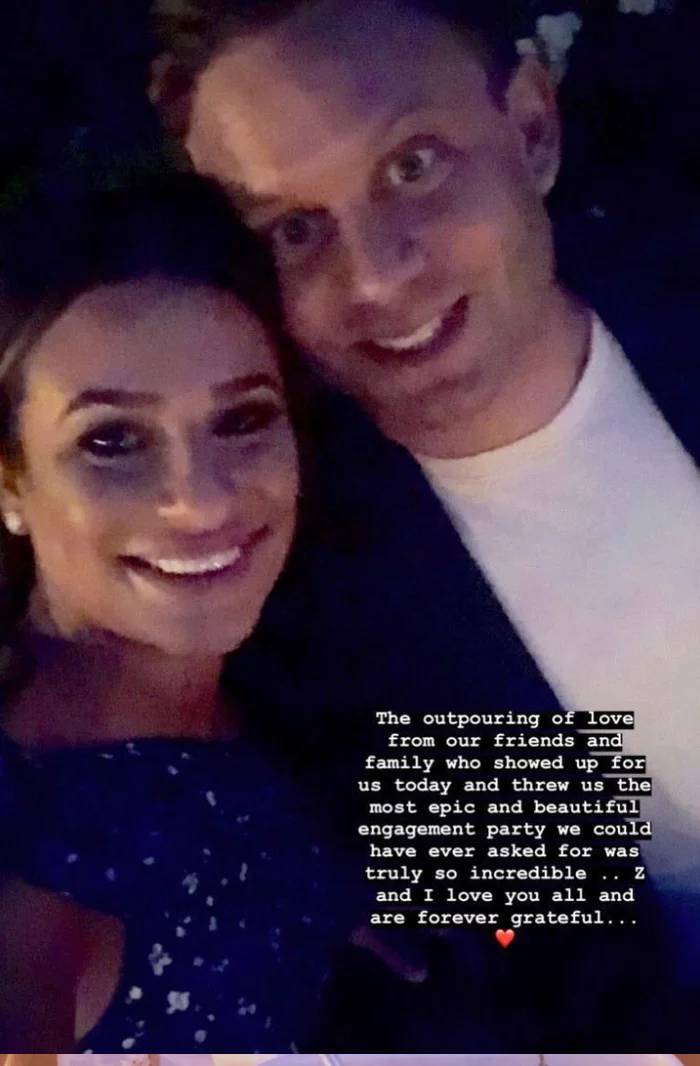 We hope that Reich and Michele had a wonderful time celebrating their engagement, even if we're a bit bummed we weren't personally invited.