LCD Soundsystem returned to late-night TV with two new songs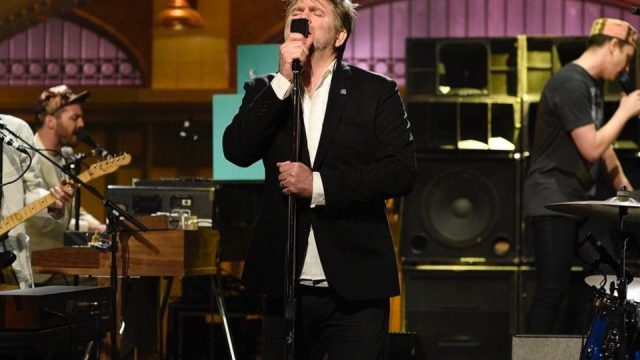 I know a couple of people who went to electronica band LCD Soundsystem's final farewell tour. When the band, frontman James Murphy in tow, reunited, they couldn't wait to hear what they'd return with.
Both "Call the Police" and "American Dream" are pensive jams, but still jams. It's sometimes hard for bands to carry live energy into the SNL space. But Murphy and co. brought the passion to both songs. In all seriousness though, it's nice to see live performers who actually embrace the live aspect.
LCD Soundsystem first bowed out of the music scene in 2011, but none of its members ever really went away. When they came back together in 2015, it was with the new song "Christmas Will Break Your Heart." Since then, they've played many festival bills, but still no album.
It was only early April this year that they unveiled new songs. Two of them, "Tonight" and "Emotional Haircut," still aren't out. (But isn't "Emotional Haircut" just, a perfect song name?) "Call the Police" and "American Dream" only dropped this week, prior to the SNL show. It seems like they're holding tight to any more album news, but we've got our eye (ear?) on them.
Listen to "Call the Police" below:
https://www.youtube.com/watch?v=JiC7SEkQX9U
Listen to "American Dream" below:
https://www.youtube.com/watch?v=GA852O3Yz_k