Lazy Oaf released the cutest "E.T."-themed collection and it is out of this world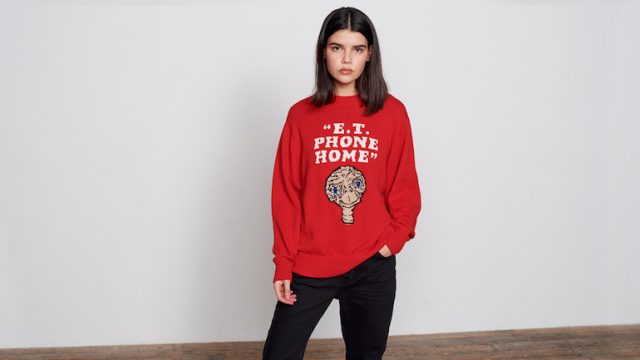 We are E.T. fanatics, full of random facts, like, did you know that M&M's thought E.T.: the Extra-Terrestrial was going to be a flop, so that's why our favorite little alien eats Reese's Pieces? Lucky for us (and Spielberg!), the movie was a roaring success, spawning merchandise that is wildly popular, even in 2017!
So naturally, we are screaming at the release of the new E.T. collection from British clothing brand Lazy Oaf. Throw on your red hoodie and get your bike basket (or online cart) ready to scoop up this wearable nostalgia! The collection, which comes out just in time to celebrate the film's 35th anniversary, is a collaboration between the connoisseurs of cute, Lazy Oaf, and Japanese brand Aymmy.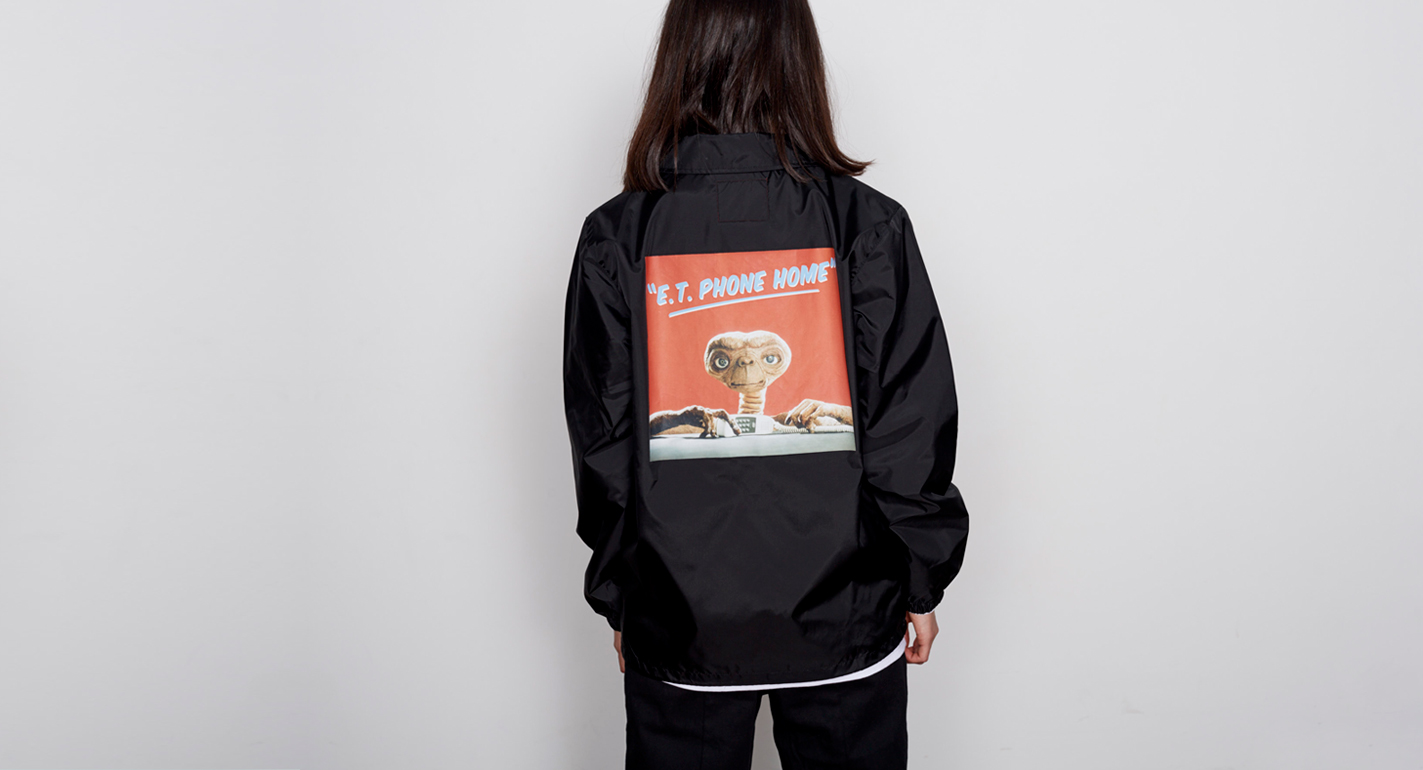 WE NEED THIS E.T. SWEATER!
The collection on features the super cute knit sweater/jumper, a street ready windbreaker, two long-sleeve shirts, and one short-sleeved.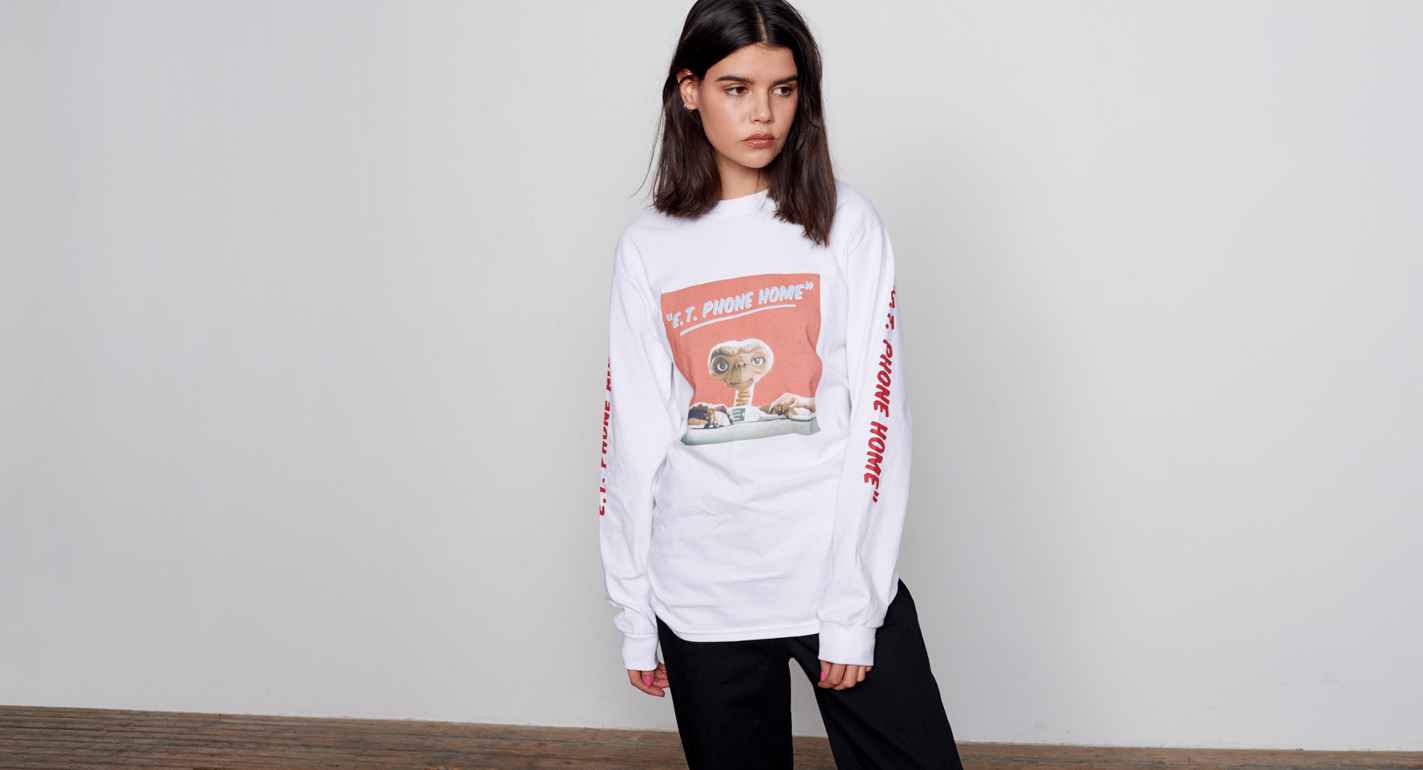 All of the clothing features everyone's most-loved extraterrestrial.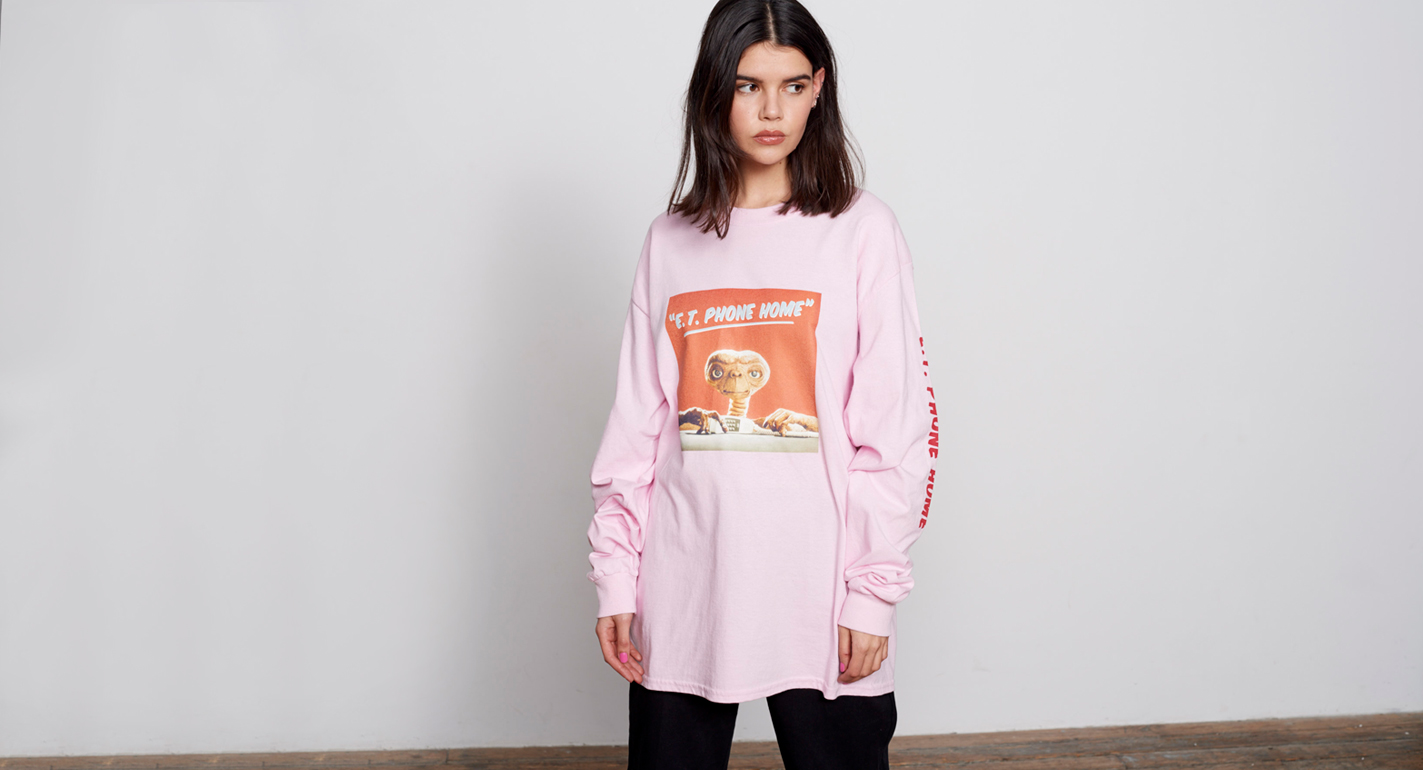 This shirt is giving us so many feels!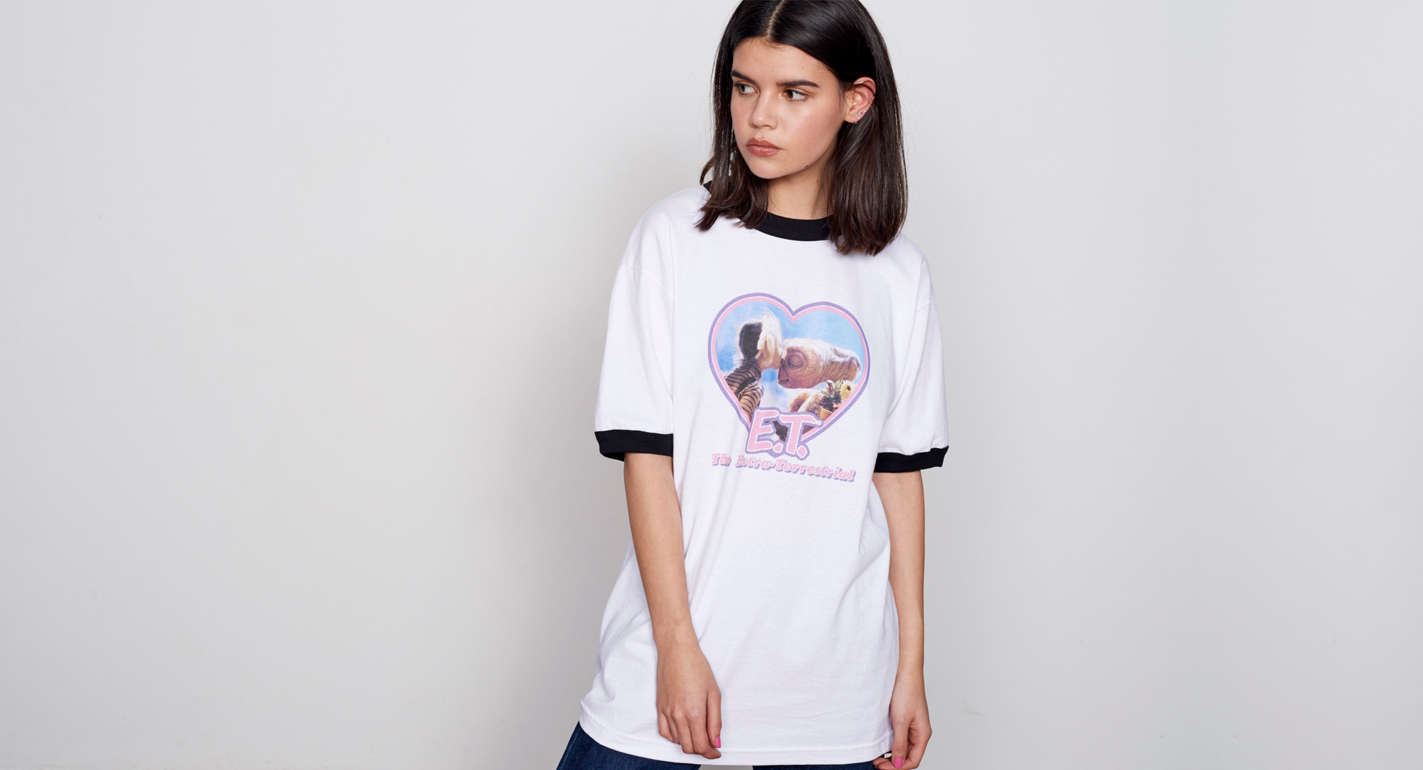 E.T. is far from Lazy Oaf's first character-inspired collab — a few months ago they featured a Mickey Mouse collection that was equally adorable!
The collection runs about $90USD to $215USD and can be found at LazyOaf.com!