Lazy Oaf's Daria collection is a mood in this sick, sad world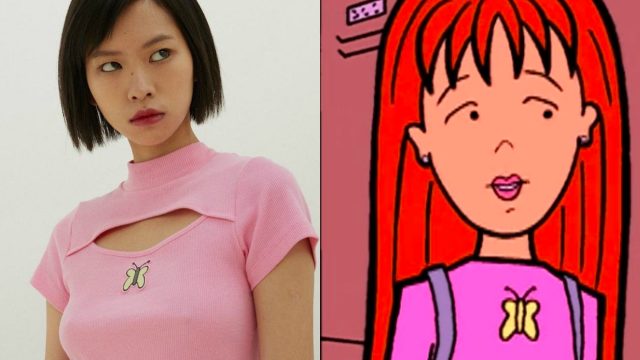 If you need to fill the '90s MTV void in your heart, look no further than Lazy Oaf's Daria fashion collab. Yes, we're talking about one of the most iconic cartoons of our time. This collection captures the essence of the '90s show with cheeky prints and a grungy aesthetic, meaning if you need something to speak to your dark, cynical soul, Daria x Lazy Oaf is for you.
The 11-piece Daria collab features graphic tees, crop tops, sweaters, skirts, jeans, enamel pins, and more.
There's a Quinn-inspired butterfly crop tee, an olive green sweater that reads "I Hate Everybody," and—the best shirt of all—Jane flipping the bird with the words: "I am succeeding at failing" written on the back. Of course, the items really capture the mood and spirit of today's female activism. For example, there's a little patch on the plaid skirt that reads: "I don't like to smile unless I have a reason." We've never felt so seen.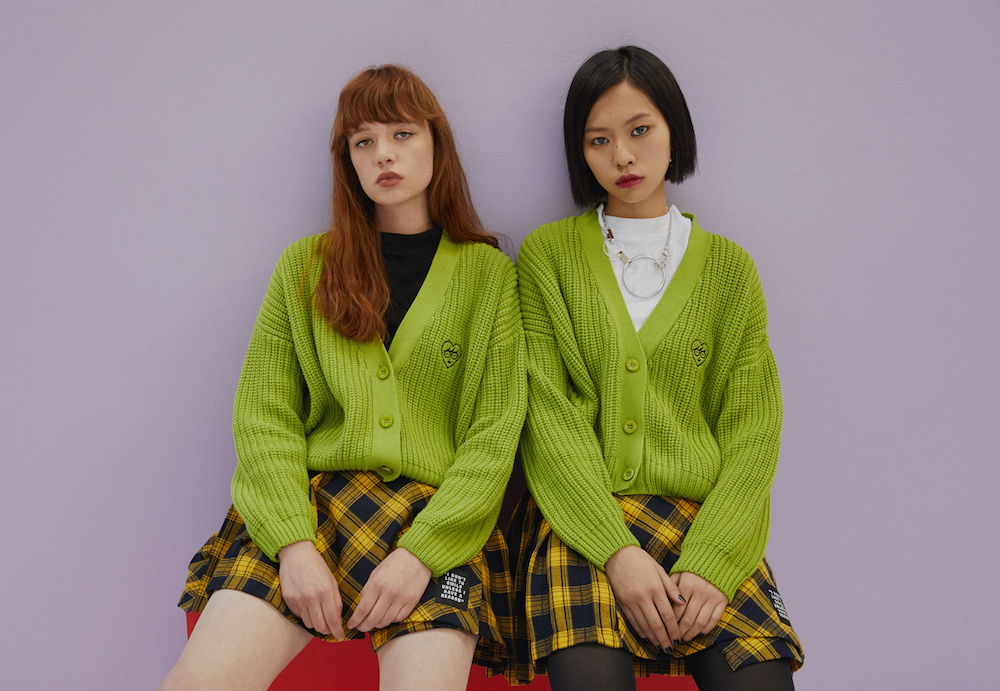 Basically, you have a lot of options when it comes to showing off your 'tude, sass, and sarcasm.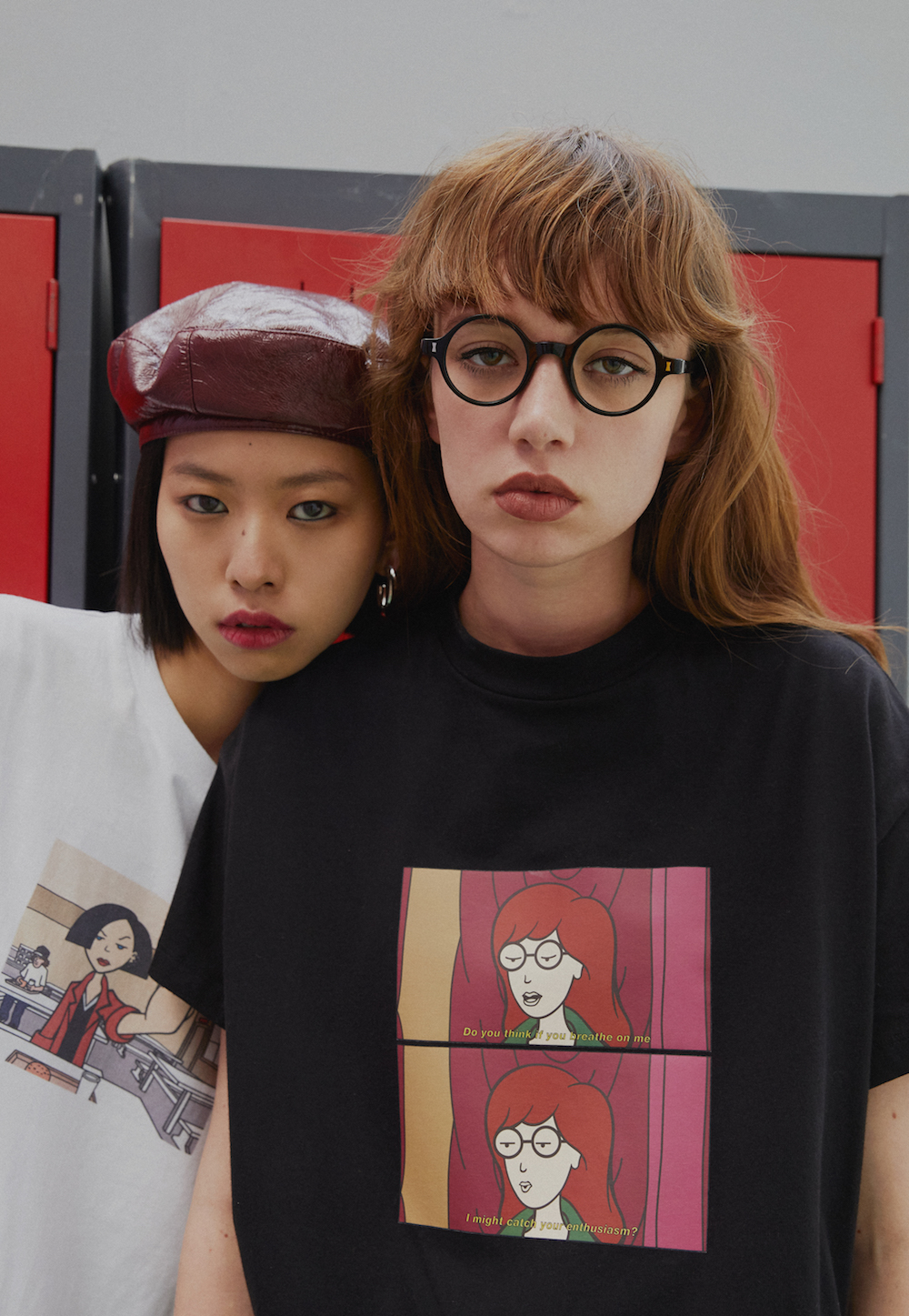 The collab ranges from $19.33 for the enamel pins to $155.70 for a Sad Sick World jacket. Tees run from $48.32 to $51.54. Just remember to hit the USD tab on the right corner when shopping this collection.
If you aren't sure what to scoop up, below are some of our fave fashion pieces.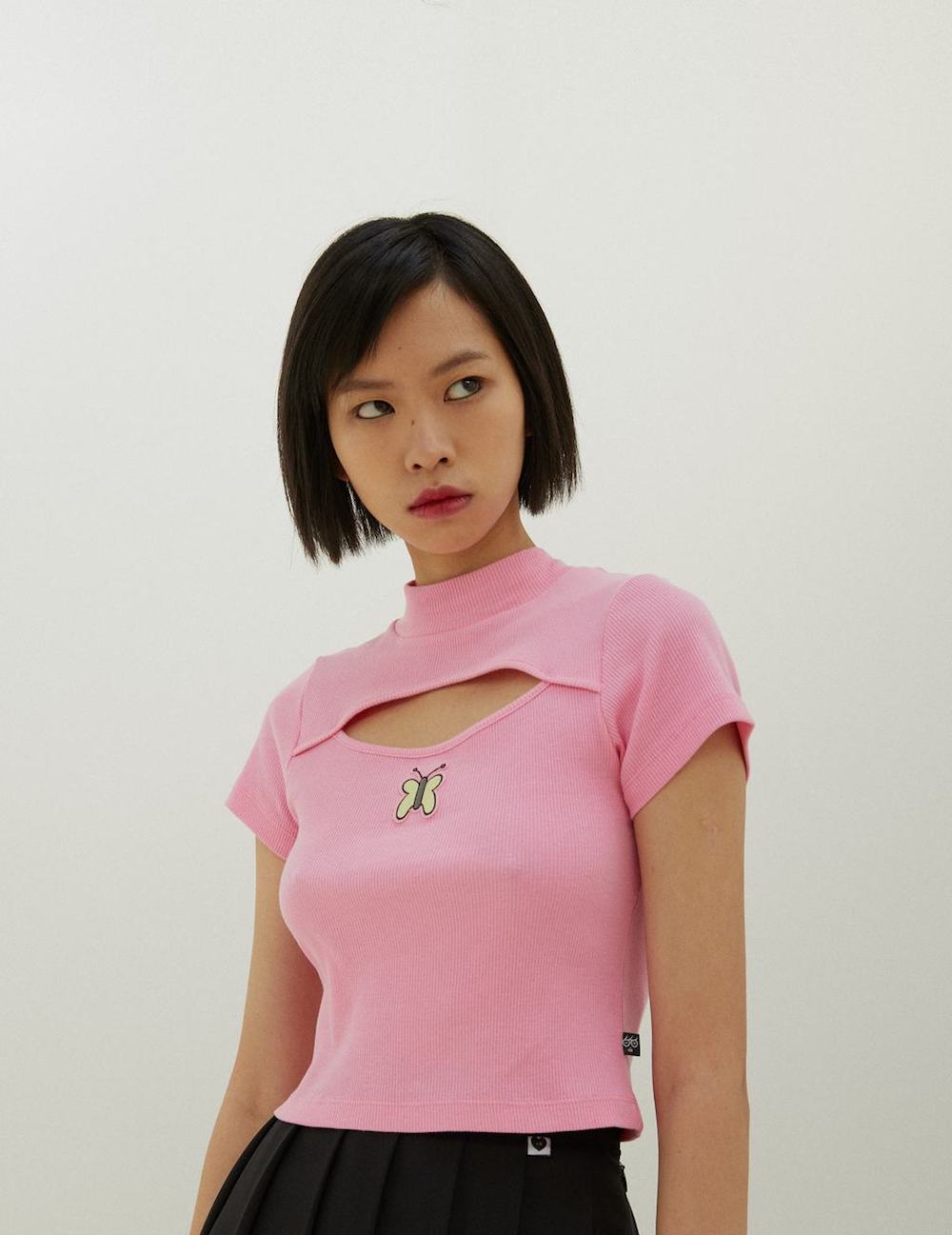 Channel your inner Quinn with this almost identical crop that she wears.
When you're over everything, wear this.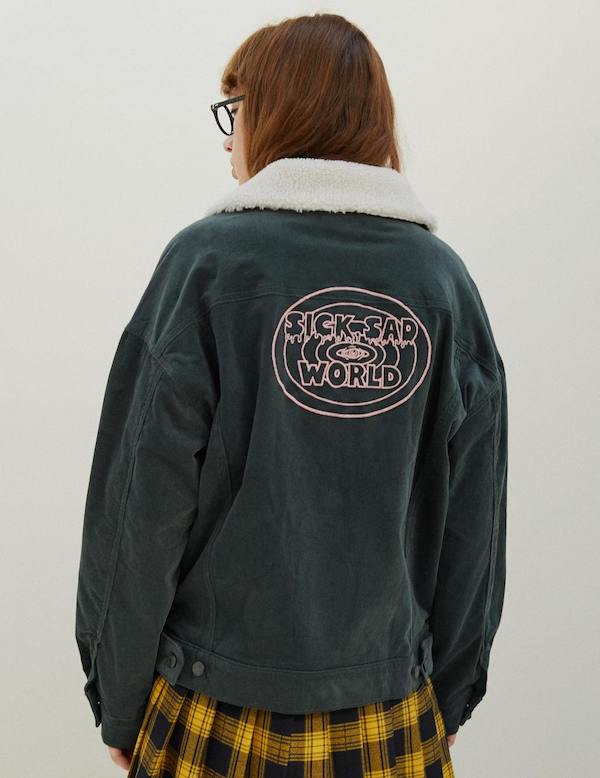 A fall staple.
Daria summed it up best on how we feel over this nostalgic collection.
You can already shop the Lazy Oaf x Daria collection online. Don't forget to call the Jane to your Daria, because this collab is a good one.