Lazy You Will Love Making These 11 Delicious and Easy Fall Cocktails
Some of these autumn-inspired sips feature only two ingredients!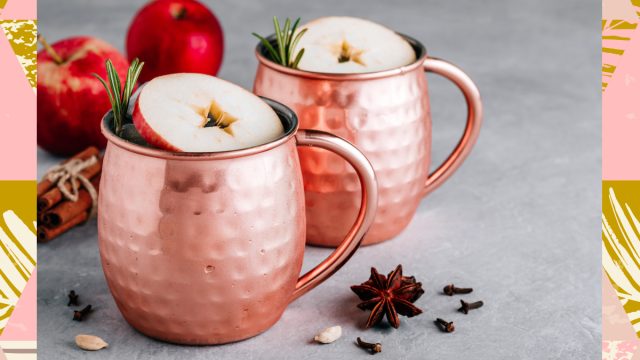 It's fall, y'all! That means it's time to break out comforting and grounding cocktails with autumn flavors like apple, ginger and maple. The chill in the air also gives way to whisky and rum-based creations that feature the warm taste of cinnamon and ginger.
That said, making the perfect fall cocktail doesn't have to be complicated. Small touches like adding cinnamon sugar to the rim of a glass or burning the edge of a vanilla bean for a smoky flavor are easy ways to elevate otherwise simple sips.
With these easy recipes up your sleeve, there's no need to jacket up and head to a bar. Cozy up for a perfect fall night in—watching the leaves fall or sitting around your firepit with some friends and good tunes—and whip up these cocktails in mere minutes. This is what crisp autumn days and chilly nights are all about.
RELATED: Cozy Fall Mocktail Recipes for Alcohol-Free Sips
1. Apple Mule
Take your classic Moscow mule and give it an autumnal twist with apple flavors.
1.5 oz Captain Morgan Sliced Apple
4 fl oz Ginger Beer
Cubed Ice
Lemon wedge for garnish
Directions: Pour Captain Morgan Sliced Apple and ginger beer into a tumbler glass over ice. Garnish with lemon.
2. Maple Whisky Sour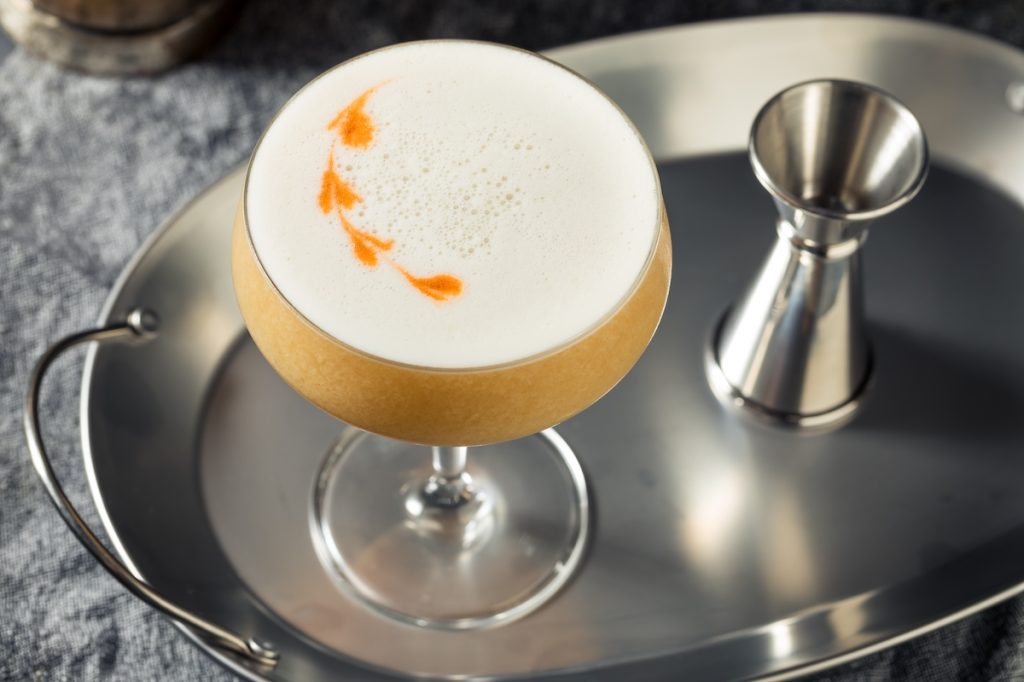 This fall-ified whisky sour recipe is by Lisa Steele, cookbook author and creator of the blog Fresh Eggs Daily.
2 ounces bourbon
1 ounce freshly squeezed lemon juice
1-ounce maple syrup
1 egg white, room temperature
3 to 4 ice cubes, plus more for serving
Small maple leaf for garnish, optional
Large maple leaf for a coaster, optional
Directions: Add the bourbon, lemon juice, maple syrup and egg white to a cocktail shaker or pint mason jar. Shake vigorously until the egg white is foamed and frothy, about 30 seconds. Add the ice cubes and shake until well chilled, about 20 seconds. Strain the liquid into a glass over ice.  Garnish with a small red maple leaf, if desired, and set the glass on the large leaf.
3. Caramel Apple Martini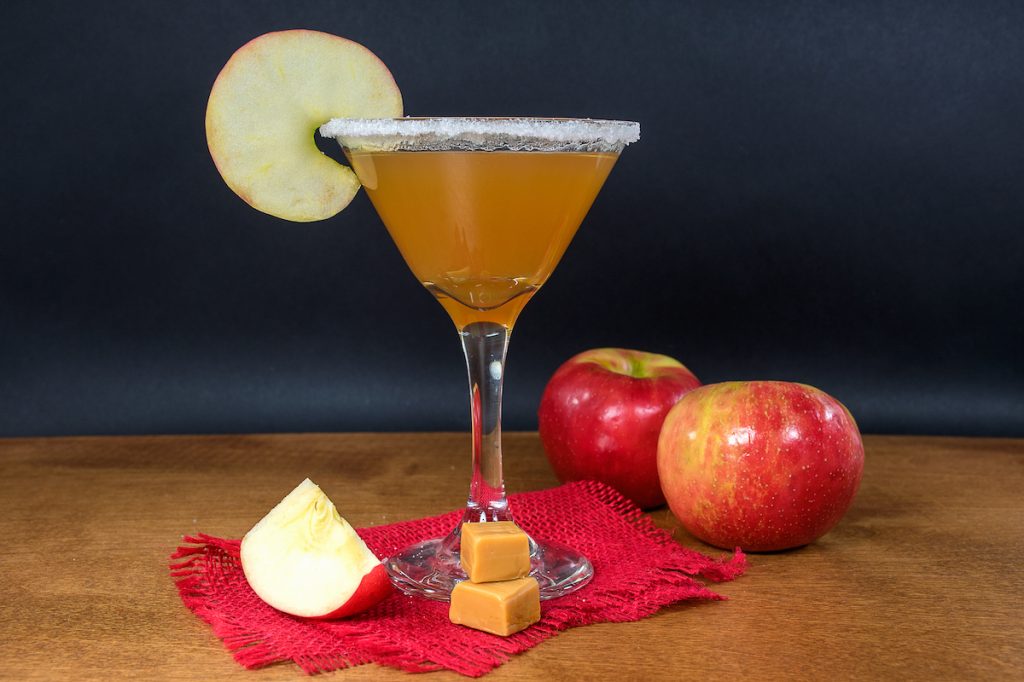 Who needs to go bobbing for apples when you can get the same amazing flavor in a martini glass?
2 fl oz Captain Morgan Sliced Apple
1.5 fl oz Apple Cider
0.5 fl oz Caramel Syrup
Dash of cinnamon
Apple slice and cinnamon stick for garnish
Directions: Shake all ingredients and strain into a martini glass. Garnish with an apple slice and cinnamon stick.
4. Appily Married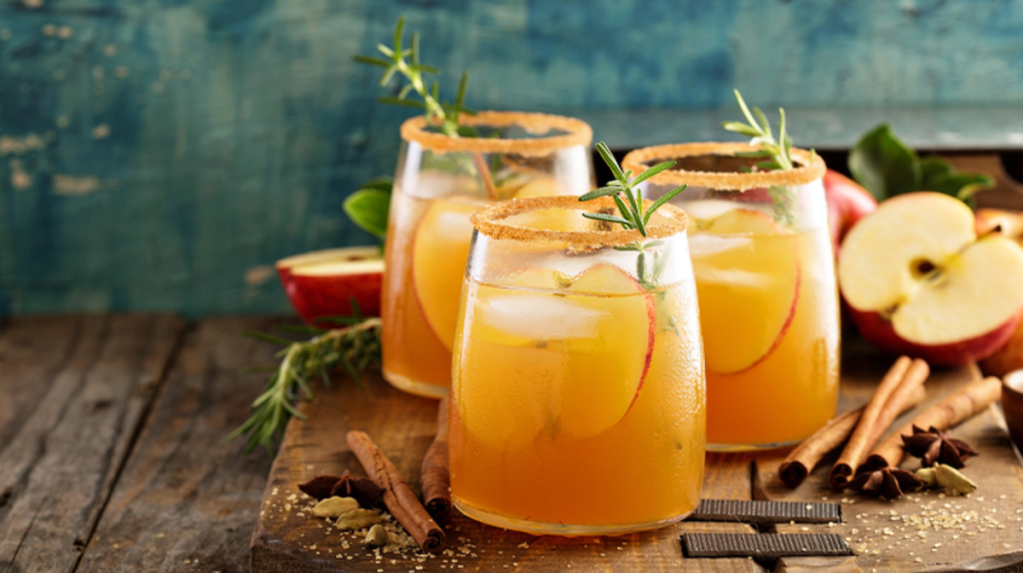 Fall 2022 brides and grooms will appreciate this cheeky cocktail. Hey, maybe you can even slide it in last minute as your specialty cocktail? Sure your wedding planner will love that!
1 1/2 ounces Ketel One Vodka
1/2 ounce apple juice
1/2 ounce pink grapefruit juice
2 spoons honey syrup
Cinnamon sugar, for rim
Directions: Chill a cocktail glass and coat the rim with cinnamon sugar. Add Ketel One Vodka, apple juice, pink grapefruit juice, honey syrup, and ice to a cocktail shaker. Shake until well chilled. Strain into a cocktail glass and serve.
5. Zacapa Smoked Carajillo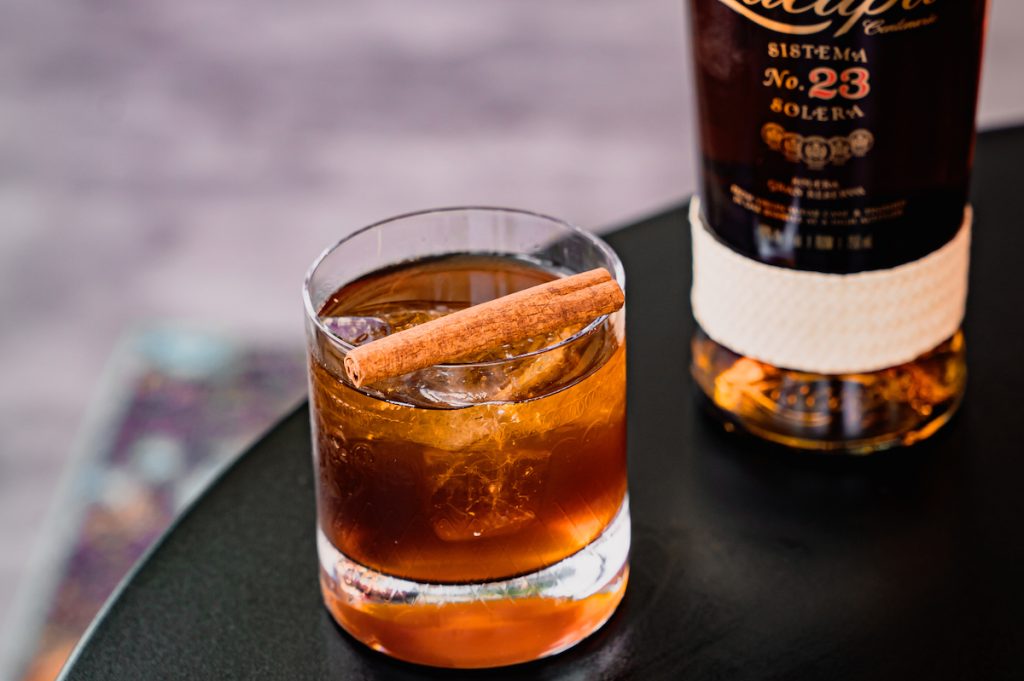 This is where things start to get cool. For this smokey rum concoction, you'll have to light a vanilla bean or cinnamon stick on fire!
5 oz Zacapa No. 23 Rum
5 oz Vanilla Syrup
3 oz Hot Coffee
Garnish: Cinnamon Stick
Directions: Using a match, light the end of a vanilla bean or cinnamon stick until it begins to smoke. Drop into a separate glass and wait until the vessel fills up with smoke. Cover the top if necessary. Add the ingredients to the smoke-filled glass. Let the mixture sit for a minute or two until fully infused with smoke. Pour mixture into a rocks glass and serve.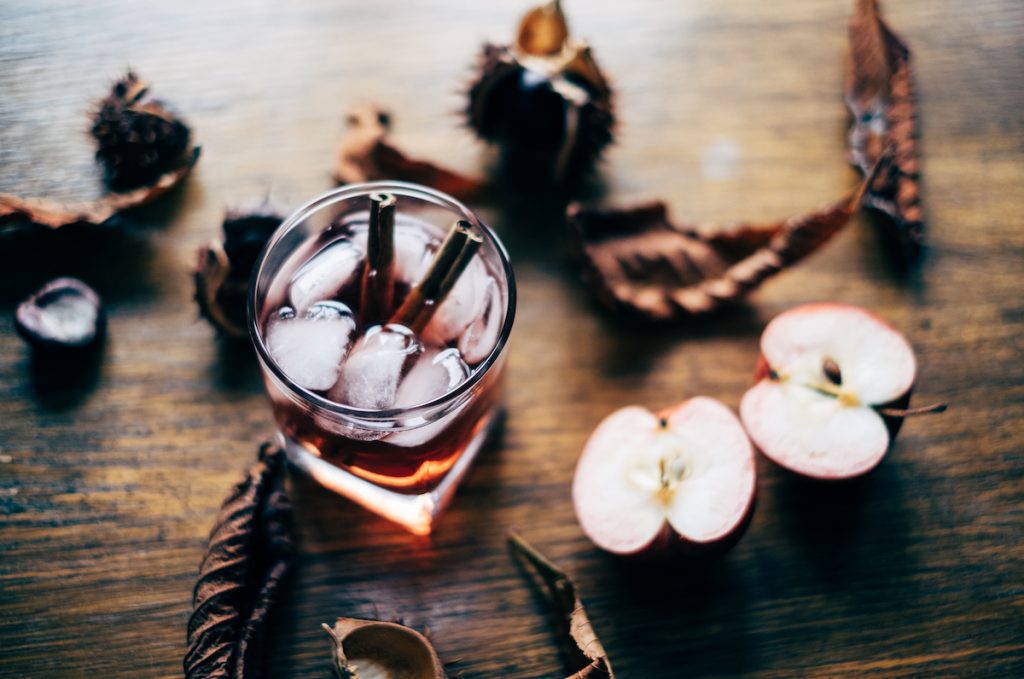 Death & Co is a famous cocktail bar in New York City for good reason: Every drink on their menu is nothing short of a masterpiece. This smart sip is by Tiffany Nahm.
1.25 oz Nardini Amaro
1 oz Clear Creek Apple Brandy 8 year
0.25 oz Caol Ila Single Malt Scotch
0.5 oz Galliani Ristretto
Garnish: heavy cream float and grated nutmeg
Directions: Stir, then strain.
7. Reposado Old Fashioned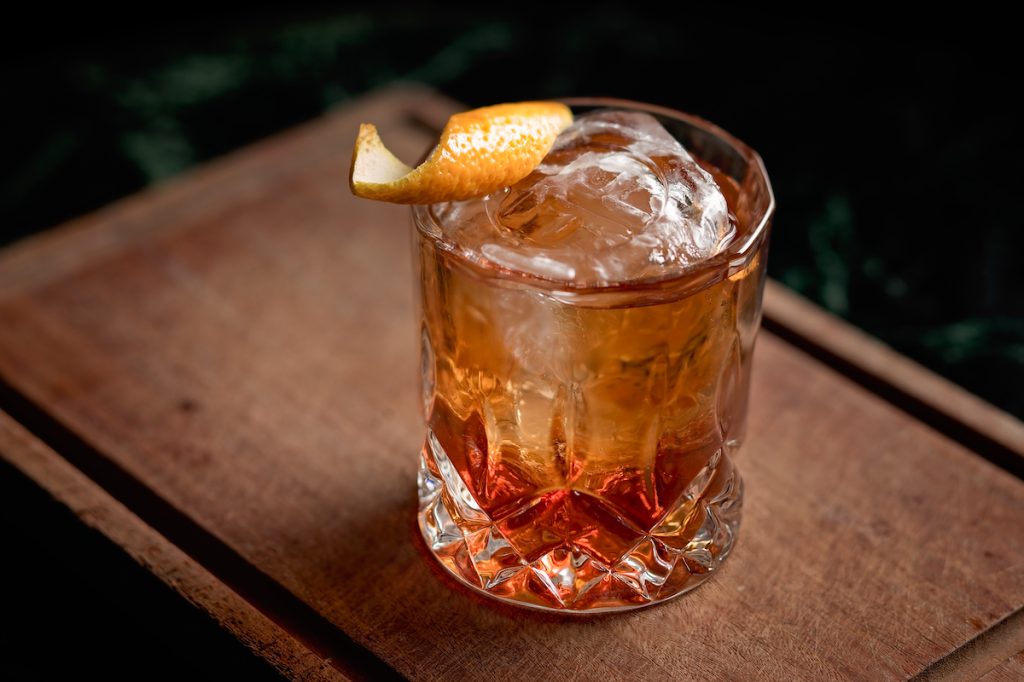 Like the old fashioned you know and love … but with tequila instead. Amazing.
2 oz Jose Cuervo Tradicional® Reposado  

 

¼ oz Simple Syrup 

 

2 dashes of bitters 

 

Blood orange twist to garnish 

 
Directions: Add 2 dashes of bitters and simple syrup to a rocks glass. Add ice and Jose Cuervo Tradicional® ® Reposado, stir, and garnish with orange peel and cinnamon stick.
8. Crownberry Apple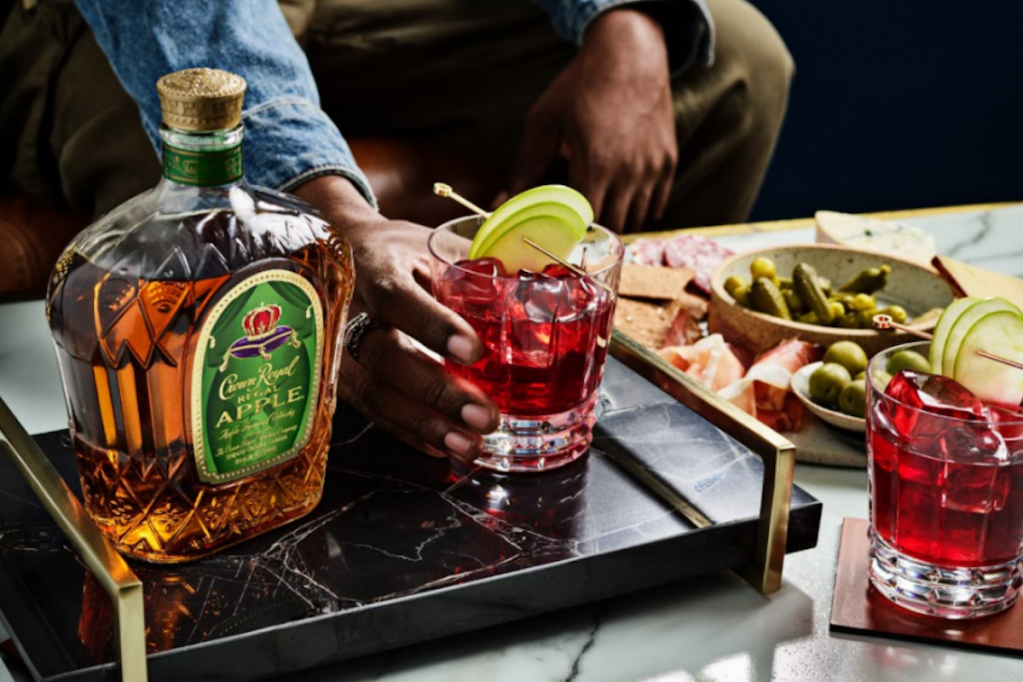 It doesn't get more lazy-yet-impressive than this two-ingredient cocktail!
5oz Crown Royal Regal Apple
4oz Cranberry Juice
Directions: Add Crown Royal Regal Apple Flavored Whisky to an ice-filled rocks glass. Top with cranberry juice and stir. Garnish with Apple Wedge.
9. Guinness Black Velvet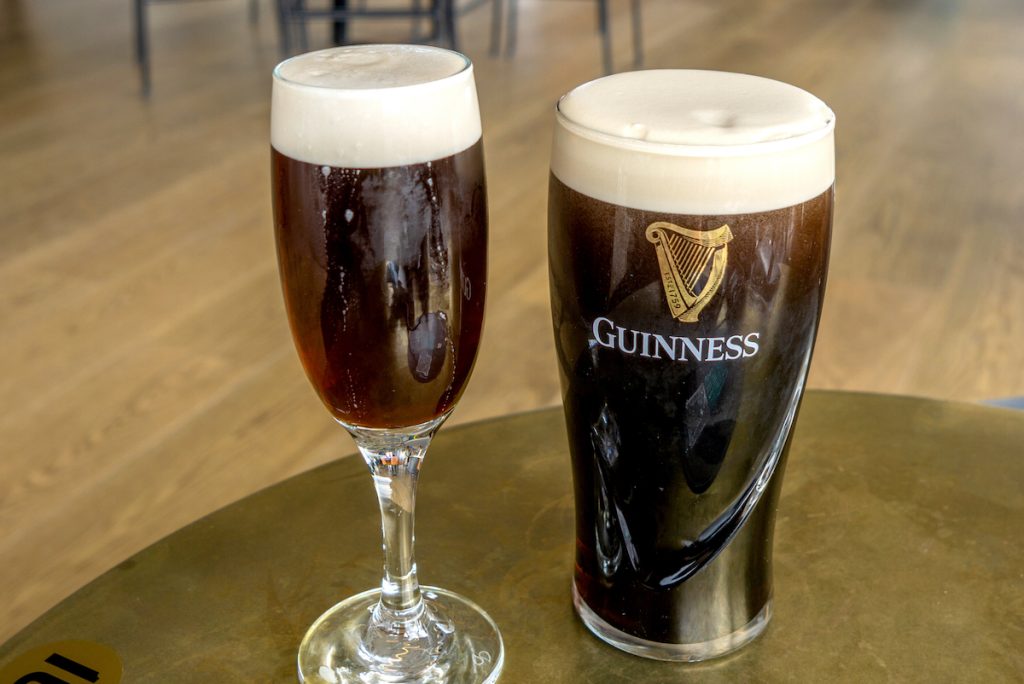 Champagne and Guinness together may sound disgusting, but this drink has endured for 160 years, so it's worth a try.
Half a flute of Champagne
Half a flute of Guinness® Extra Stout
Directions: Pour Guinness Draught into a champagne flute. Add champagne carefully, so it does not mix with the Guinness and serve.
10. Cincoro Blanco Espresso Martini
Espresso martinis have been the drink of the year. This simple recipe kicks them up a notch by using blanco tequila instead of vodka.
2 oz Cincoro Blanco tequila
.25 oz Tempus Fugit Dark Creme de Cacao
.5 oz Rich 2:1 demerara sugar syrup
1 shot espresso, freshly pulled and slightly cooled
Directions: Combine all ingredients into a mixing tin, add ice, and shake vigorously until very cold. Strain into a chilled cocktail glass.
11. Cincoro Anejo Founders Way Cocktail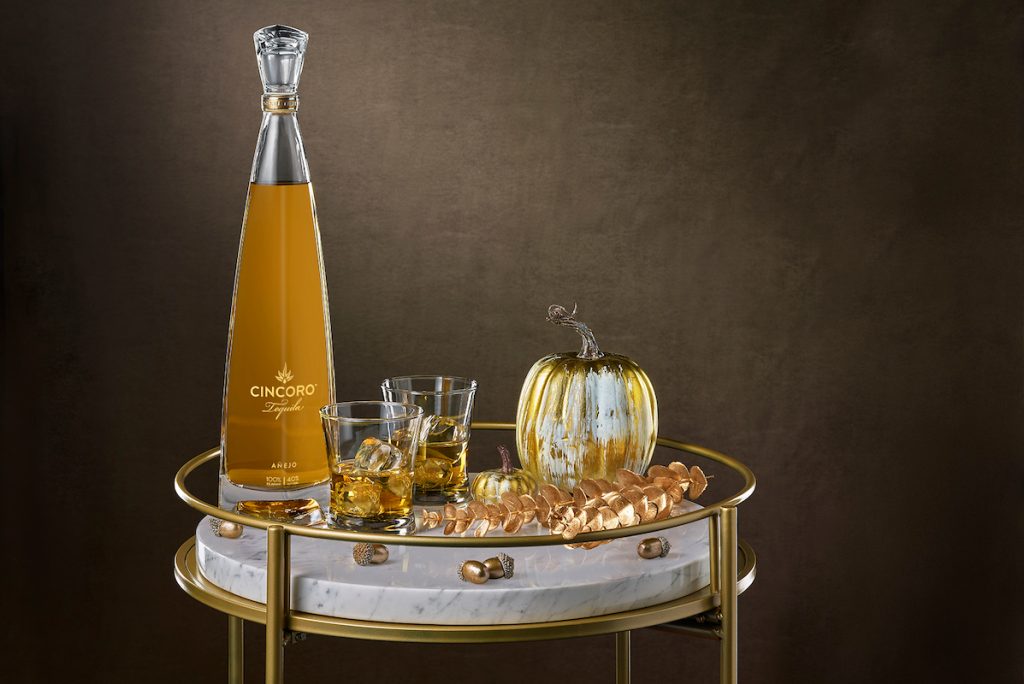 Another too-easy recipe: This requires you to simply open up the bottle and pour that sweet nectar over ice—garnishing with an orange slice for a hint of zesty flavor.
2 oz Cincoro Anejo
Orange Slice for garnish
Directions: Pour Cincoro Anejo over ice in a rocks glass and garnish with an orange slice.
Jamie is a mother of four, writer and attorney.
Read more