The lawsuit against Taylor Swift in that groping trial has been thrown out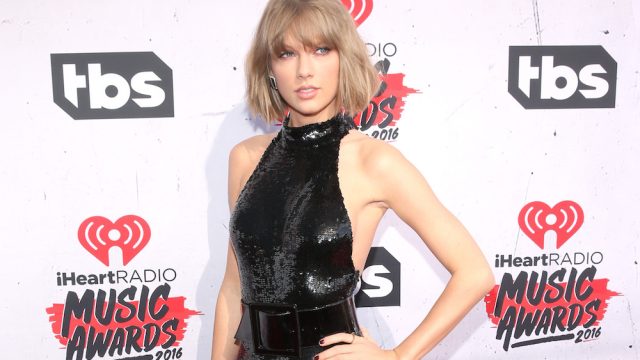 It's official — Taylor Swift is almost done having to deal with that gross groping incident. For the past two years, Taylor Swift's been facing litigation from a former radio DJ, and the latest development is in her favor. This week, Taylor took the stand to testify that DJ David Mueller had in fact groped her during a photo op at one of her concerts. On Friday, a judge threw out David Mueller's lawsuit against Taylor Swift.
David had sued Tay for getting him fired and allegedly destroying his reputation, seeking up to $3 million as compensation for his ruined career. In turn, this prompted a countersuit from Taylor, accusing him of sexual assault during the Denver meet-and-greet in 2013.
All Taylor wanted? $1, and the chance to stand up for women.
U.S. District Judge William Martinez threw out the case because there was not enough evidence to prove that Swift set out to have him fired. His allegations against Taylor's mother, Andrea Swift, and Taylor's manager, Frank Bell, will continue, however, and go to a jury. They will decide if Andrea Swift and Bell's communication with KYGO, the radio station that had previously employed Mueller, went against David Mueller's work contract.
According to Time, Tay teared up when the judge read his decision, saying no evidence of her actions being "insincere" existed. Her team then exchanged smiles and hugs.
"I couldn't be more proud to represent somebody like Taylor Swift who's willing to step up in a situation like this," attorney Douglas Baldridge said, reports Time.
Taylor Swift took the stand on Thursday for an hour, describing the "despicable and horrifying and shocking" event.
Her testimony was fearless, fierce, and clear.
"He stayed attached to my bare ass-cheek as I lurched away from him," Swift testified, according to Time. Then she added, "It was a definite grab. A very long grab."
And Buzzfeed News Reporter Claudia Rosenbaum reported on even more quotes from Taylor's testimony.
Taylor's confidence on the stand was unshakable. And her refusal to accept any blame for her assault is inspiring for anyone who's ever been touched without their consent or against their will.
While Mueller's case against Taylor was thrown own, Taylor's assault allegations against David still stand. We'll have to stay tuned to see how this case continues to play out.