There's officially going to be a new Law & Order: "Law & Order: Hate Crimes"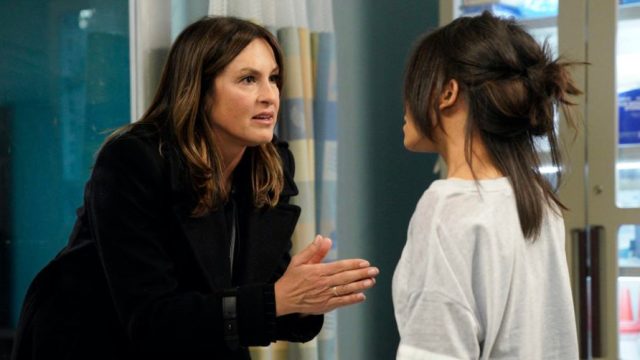 The New York criminal justice system is about to get a little bit bigger as another spinoff in the enduring Law & Order franchise makes its way to our TV screens this year. During the upcoming 20th season of Law & Order: Special Victims Unit, Olivia Benson and company will team up with another special task force: hate crimes.
The seventh addition to the legendary procedural crime franchise, dubbed Law & Order: Hate Crimes, will follow an elite hate crimes task force based in New York City. Like fellow Law & Order spinoffs SVU and Criminal Intent, Hate Crimes has a real NYPD counterpart, the Hate Crimes Task Force—the second oldest of its kind in the country—which works within the NYPD Special Victims Unit.
The series, which was picked up by NBC for a 13-episode first season, will debut during an episode of SVU during its upcoming 20th season, serving as a direct spin-off of the long-running drama. In a statement, creator Dick Wolf reflected on the legacy of SVU, adding that he hopes Hate Crimes can create a "dialogue" in the same way SVU has over the last two decades.
"As with all of my crime shows, I want to depict what's really going on in our cities and shine a light on the wide-ranging victims and show that justice can prevail, the Law & Order overlord said. "Twenty years ago when SVU began, very few people felt comfortable coming forward and reporting these crimes, but when you bring the stories into people's living rooms–with characters as empathetic as Olivia Benson–a real dialogue can begin. That's what I hope we can do with this new show in a world where hate crimes have reached an egregious level.
In its two-decade run, the Mariska Hargitay-led series has become known for episodes ripped from the headlines, often making SVU one of the timeliest dramas on television. We can't wait to see Law & Order: Hate Crimes when it makes its debut this season.