Laverne Cox wrote a powerful post about how deadnaming and misgendering trans people is an "act of violence"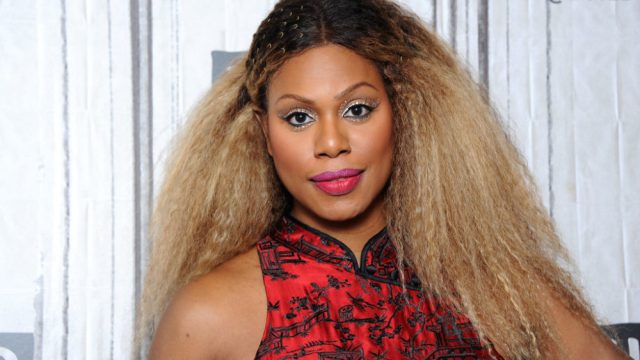 Since landing her breakout role on Orange Is the New Black, Laverne Cox has used her platform to speak up about trans representation and trans rights. And yesterday, August 13th, the trans actress and activist continued her tradition of advocacy by tweeting about the "cultural and structural violence brought on by misgendering trans people."
Cox retweeted a link to an article from the nonprofit news outlet ProPublica revealing that police in Jacksonville, Florida had referred to three recently murdered trans women by their birth names rather than the names they had chosen (known as "deadnaming"). The ProPublica investigation also found that police had ignored their lived genders and referred to them as men.
In a vulnerable essay, Cox described the outrage she felt when reading the ProPublica investigation, writing that misgendering and deadnaming murder victims could interfere with investigations, on top of erasing the identities of the deceased.
"I have been saying for years that misgendering a trans person is an act of violence," she wrote. "When I say that I am referring to cultural and structural violence. The police misgendering and deadnaming trans murder victims as a matter of policy feels like a really good example of that cultural and structural violence."
Cox also wrote that when she was suicidal several years ago, she was so afraid of being posthumously deadnamed that she planned to leave notes behind explaining the name and pronouns that should be used to talk about her.
"Being misgendered and deadnamed in my death felt like it would be the ultimate insult to the psychological and emotional injuries I was experiencing daily as a black trans woman in New York City, the injuries that made me want to take my own life," Cox revealed.
As Cox noted, misgendering and deadnaming are pervasive issues that can have hugely negative effects on the trans community. A recent report from the LGBTQ advocacy group the National Coalition of Anti-Violence Programs found that in 2017, 27 transgender or gender non-conforming people were killed—making up more than 50% of all murders within the LGBTQ community that year. The report noted that 12 of these 27 murder victims were misgendered in media reports.
Misgendering and deadnaming trans people invalidates their identities, and, as Cox's post highlighted, this can be incredibly damaging. We're grateful to Cox for speaking out about these important issues, but we as a society need to do better.