Laverne Cox made a really important point about the way trans people are represented on TV
Here's one actress who deserves a lifelong standing ovation. This week, Laverne Cox spoke out about transgender representation in the media, and she made a very good point about the way trans stories are told. It's true that there are more transgender characters on television and in movies now than ever before (though not nearly as many as there should be). But a lot of times, their plot lines focus solely on their transitions, rather than on, you know, their lives.
Cox was on the "Transgender Trends on TV Today" panel at the GLAAD "Future of LGBTQ Inclusion on TV" event during the Television Critics Association summer conference. Cox, along with Alexandra Billings, Shadi Petosky, Rhys Ernst, and Jill Soloway talked about how transgender characters are portrayed on TV and why it matters.
GLAAD's director of transgender media representation, Nick Adams, introduced the panel by noting that out of 260 LGBTQ characters on TV, only 11 are trans. Even more alarming? Three of those 11 are on the same show, Transparent.
And much like TV and movies used to focus on the LGB "coming out" story, right now many of those characters' stories are about their transitions.
Said Cox of the trend,
"Transition narratives are most useful within the community. They are not problematic, but it becomes the only thing people focus on. My life got way more interesting after I transitioned.
Petosky added that her transition was just a "blip"; the fun stuff, she said, came afterwards.
So it's not a bad thing that viewers, trans and not, are being shown transition narratives, but there's more to it than that. Focusing on just the transition isn't great, since it presents an incredibly limited view of transgender people.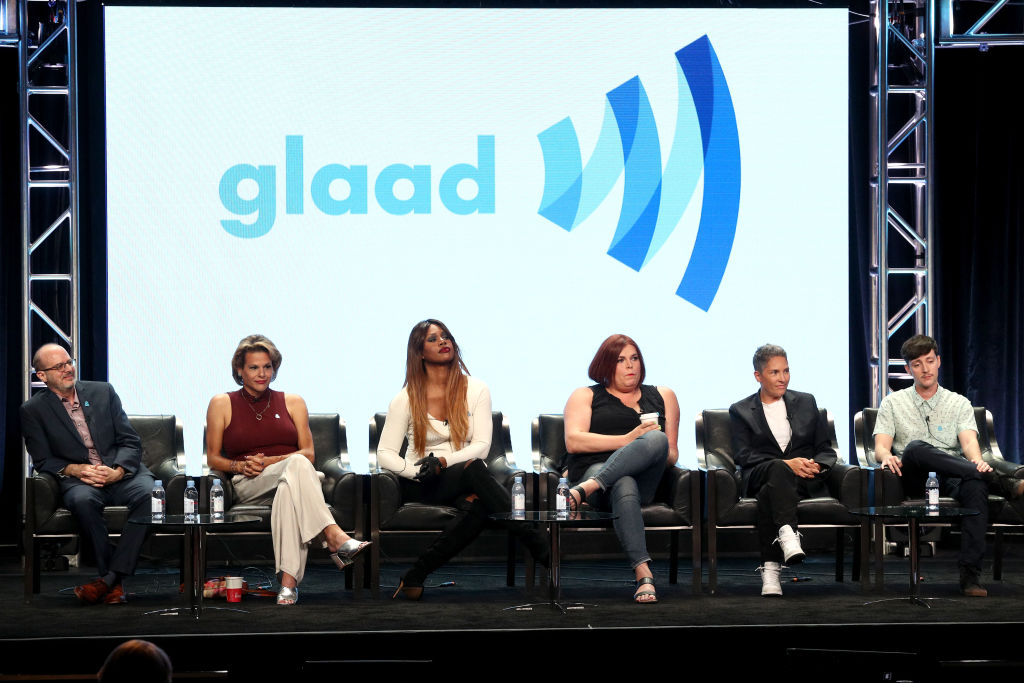 Luckily, Soloway, the creator of Transparent, admitted that the transition story on her show was very, very slow, but thanks to Twitter and the public, she was quickly schooled on her mistake.
Given the violence and discrimination that trans people face every day, telling more authentic stories about trans people could actually save lives.
Cox said, "There's never an advantage of killing trans people. There's a lot of misconceptions who trans people are. It's crucial to have representation on TV to go beyond those tropes, and it's a crucial part of making policy."
Hopefully, producers and viewers will be more careful in demanding authentic, real stories about transgender people. It's a matter of life and death.