Laverne Cox's polish collection with Orly brings the glitz and glamour to your nails
Laverne Cox knows a thing or two about show-stopping beauty, and the Orange Is the New Black star is turning her proclivity for perfect nails into an all-new, ultra-glamorous nail polish line with Orly. Meaning we mere mortals will be able to sport some seriously on-fleek Laverne-worthy nails from now on. Huzzah!
The actress seized the opportunity to show off just her glam new Orly nail polishes at the 2017 Emmys last night, putting her dazzling black and silver manicure on full display. Wearing the Shine and Androgynie shades from her new collection, Laverne proved just how punchy her Celebrate Yourself collection can be.
Hey, Laverne Cox, would you mind doing our nails, too? 'Cause this metallic pyramid manicure is just too good to pass up!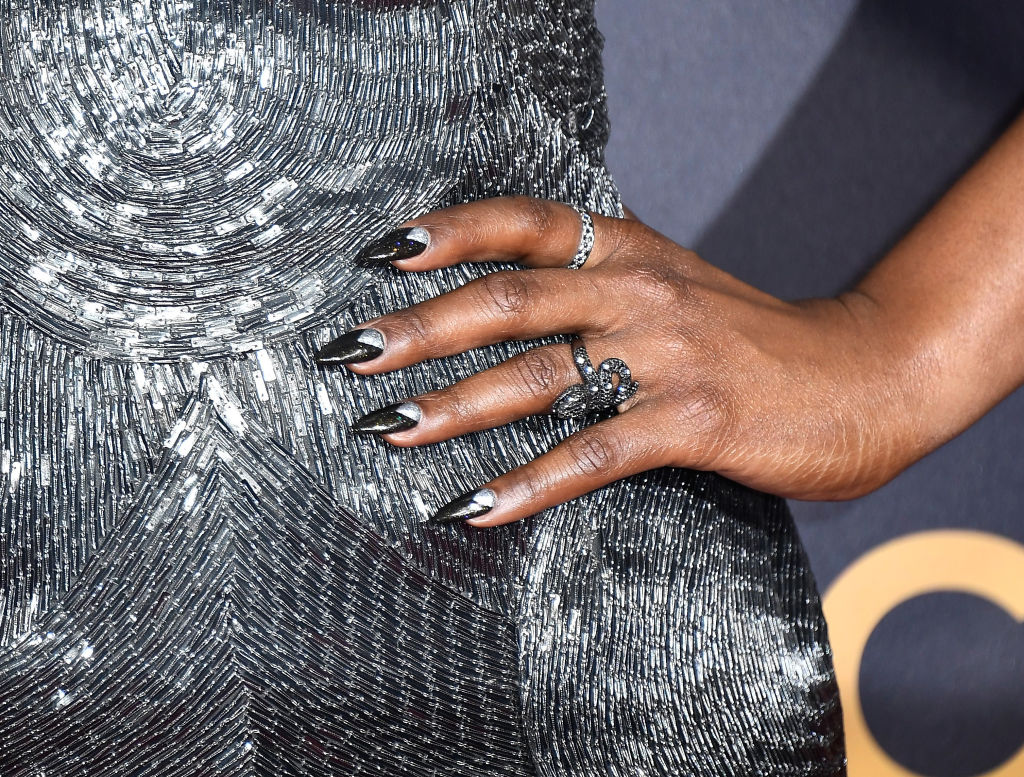 If you're a fan of these shades, be prepared to be blown away by the four other sparkling colors that complete the collection: Party in the Hills, Halo, Million Dollar Views, and Mirrorball.
Like all of Orly's nail polishes, this collection is cruelty-free, vegan, and 12-free, which basically makes them rainbow unicorns in the nail polish world. And while the collection is committed to being just as good as it is good-for-you, Laverne also told PopSugar that the collection is all "about celebrating yourself and loving yourself."
Now that's a message we can get behind!
The six-polish Celebrate Yourself collection is up for grabs on Orly's website right now for $49. Plus, a portion of the proceeds from each sale will benefit victims of Hurricanes Harvey and Irma, so you can feel ~extra~ good about splurging on these gorgeous nail polishes.