We are so excited about Laverne Cox's new role in "Doubt"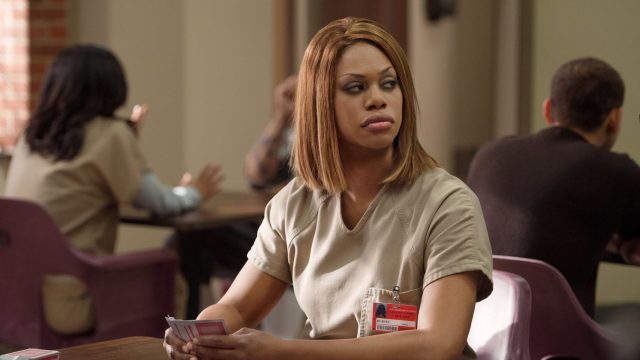 There are a lot of actresses who are killing it right now, but Laverne Cox is going the extra mile. Not only does she look gorgeous everywhere she goes, speak so gracefully about the LGBTQ+ community that she became the first transgender woman to get a wax figure at Madame Tussauds, emit such cool-factor that she once had her own ice-cream flavor, and boast the most inspiring Instagram account ever, (phew!) but her role as the stubborn yet sweet-natured Sophia in Orange is the New Black seriously made our heads turn. Now Laverne has gone and made us super proud by landing a leading role in the upcoming CBS legal drama, Doubt. 
With this new role, Laverne will be the first transgender person to star as a transgender main character on network television, which means she is truly breaking new ground for the LGBTQ+ artistic community. Since there has been serious controversy about the casting of cisgender actors in trans roles, this milestone means that double celebrations are in order!
Laverne's new character is very different from her Orange is the New Black role. In Doubt, she'll play a compassionate Ivy League educated lawyer who fights hard for her clients. But don't worry, we're sure it will be just as dramatic and engaging as her work on OITNB.
As for her co-star, Laverne will be working alongside another big name in the show: Katherine Heigl, who plays a whip-smart defense lawyer at a boutique law firm. Rumor has it that she may be romantically linked to one of her clients and may or may not be guilty of a serious crime, but we'll have to watch the show to discover all those juicy answers. In the meantime…all the congrats and love to Laverne Cox. What goes around comes around, and she's a kick ass good person all-round.