Laverne Cox has an important message about the song "Sweet Transvestite" from "Rocky Horror"
As longtime Rocky Horror Picture Show fans, we've been (rather impatiently) awaiting the debut of the Fox remake on October 20, just in time for Halloween. With Laverne Cox playing the charismatic Dr. Frank-N-Furter, appearances by Adam Lambert, Victoria Justice, and Ryan McCartan, and Tim Curry cast as the narrator (the original Frank-N-Furter), it's sure to be quite a time warp.
But in adapting the classic musical, Laverne and director Kenny Ortega ran into hot-button issue. Dr. Frank-N-Furter's most famous song is called "Sweet Transvestite"—and in a time when the LGBT community is fighting hard against discrimination, it's hard to breeze past such a controversial term. But it turns out, the song and the word are staying in.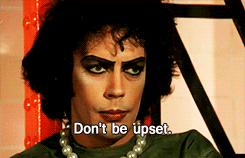 Laverne, who has often spoken out in support of trans rights, explained to Vanity Fair that a lot of thought went into the decision. Even though she said "transvestite" is an "antiquated term that trans folks certainly don't use," the word did have a place in the rhetoric of the 1970s, when the musical and film made their debut.
"Historically, the terms have changed [and] it doesn't mean the same thing today that it meant in the 70s, she says. "It's not appropriate to refer to trans people as a transvestite [today], but it is [used here as] the character in that specific moment in history.
That's an excellent point.
"If it inspires people to be more authentically themselves, to be the very best versions of themselves, to be the creatures of [their] imagination, there's something political about that," Laverne continued. "And that's a really exciting thing.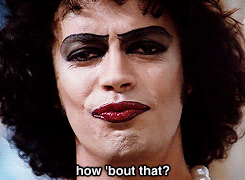 And judging by the sound of things, she's completely owning the role—staying true to the cult-favorite character's personality, while also giving it her own sultry twist.
https://www.youtube.com/watch?v=yisD3t9cAQw?feature=oembed
Aren't you just shivering with antici…pation?! We certainly are.