Laverne Cox now has gothic black hair for the holidays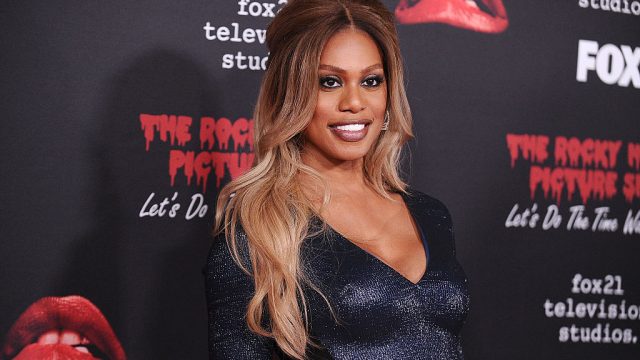 Remember that one time Laverne Cox whispered to a 7-year-old girl, "Remember, honey, transgender is beautiful" and we all bawled our eyes out and fell deeper in lover with her than ever before? Of course you do, because Laverne is fierce whatever she does, from starting the #TransIsBeautiful movement to changing the color of her hair. Which is precisely what she's done, and we can barely contain ourselves.
Just in case you forgot what Laverne looked like before, here's a reminder.
Gorgeous. She's been rocking that honey-blonde 'do for a while now, and we've been loving every second of it. But Laverne is anything but boring, so she has to shake it up every now and then to keep us on our toes. She decided to dye her hair raven black. Have a look.
"Trying out darker hair for the holidays. #TransIsBeautiful"
Ooh la-la. It's so dark and mysterious and we want more pics, please, Laverne! We just imagine her rocking this new hair color with some bright lipstick and a bodycon dress for her next holiday party.
Laverne has certainly been busy lately. A few weeks ago, The Trans List aired on HBO, a documentary starring Laverne, Caitlyn Jenner, along with several other transgender individuals, all of whom tell their personal story in an attempt to raise awareness about transgender rights. It's a great moment for the trans community to take the stage and let everyone know what it's actually like to be trans and live in America, regardless of what you may have assumed about their life before.
She's still rocking the blonde hair in The Trans List, but we dig the new look, Laverne. Honestly, fierce.