Laverne Cox refuses to drive and from her story it seems like it's safer for all of us
Laverne Cox is one talented lady. If you've seen her in Orange Is The New Black, you know she's an amazing actress. She's a great singer — just listen to her singing "Sweet Transvestite" from The Rocky Horror Picture Show. She's a powerful advocate for LGBT rights — just read why she decided to sing "Sweet Transvestite" despite the problems with the word "transvestite." She's an executive producer. She's a social media superstar. She's a fashionista. And she studied creative writing and classical ballet in college, so you know she has even more talents that she hasn't shown us yet.
Is there anything Laverne Cox can't do?
There is one thing — she can't drive.
https://www.youtube.com/watch?v=RYMBFffcb7A?feature=oembed
In an appearance on Jimmy Kimmel Live this week, Laverne revealed that despite living in Los Angeles, she doesn't drive.
"I'm from New York City, I don't drive, she said. "I moved from New York City and I've never wanted to drive.
Laverne added that she took driver's ed in high school — but hasn't been behind the wheel since!
"The first and last time I was behind the wheel, she said.
Laverne said that her mom told her she hit a fig tree when she was taking driver's ed, and the driver's ed teacher thought she was on drugs — even though she's never done drugs. Her driving was just that bad!
"It was very much like Stacey Dash's character in Clueless, when she was driving. It was like that but like times ten worse, Laverne said.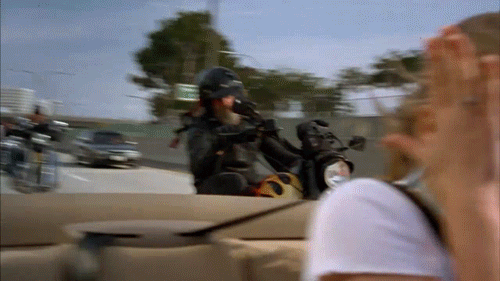 Laverne added that she loves Uber but hates chatting with Uber drivers because she'd rather practice lines or check her email.
Uber drivers, leave Laverne in peace — anything to keep her off the roads!