Watch the video for Lauryn Hill's Ex-Factor, the song Drake sampled in his Nice For What single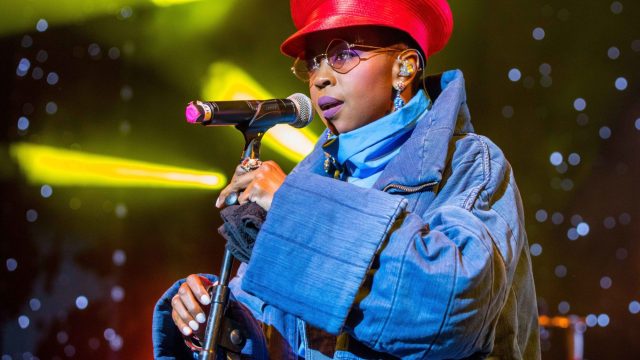 The music video for Drake's new single "Nice For What" is sweeping the internet, and it's pretty easy to see why. After all, the amazing video features a who's who list of powerful women such as Olivia Wilde, Misty Copeland, Issa Rae, Rashida Jones, Tiffany Haddish, and many, many more. Not only that, the video was directed by a woman: the seriously impressive Karena Evans, who also directed the video for Drake's "God's Plan." And the cherry on top? "Nice For What" includes a sample from Lauryn Hill's "Ex-Factor," making it an even more kickass anthem just waiting to be crowned "song of the summer."
This is hardly the first song to sample Hill's "Ex-Factor," and it's not even the first time it's happened in the last few weeks. Cardi B's single "Be Careful," off her debut album Invasion of Privacy, also samples the track from Hill's Grammy-winning album The Miseducation of Lauryn Hill.
Honestly, we can understand why. The song really is *that* good. And Lauryn Hill, the legendary singer-songwriter-rapper extraordinaire who recently went on tour with Nas, is totally worth the attention.
This isn't the first time Drake has used Hill's music in one of his songs, either. He also sampled Hill's "Doo Wop (That Thing)" in his 2014 song "Draft Day." Clearly, Drake is a big fan of Hill, and we definitely can't blame him.
For some epic throwback vibes, check out the video for Lauryn Hill's "Ex-Factor," which was released almost 20 years ago:
https://www.youtube.com/watch?v=cE-bnWqLqxE?feature=oembed
And here's Drake's "Nice For What" video, just for good measure:
https://www.youtube.com/watch?v=U9BwWKXjVaI?feature=oembed
Lauryn Hill is an absolute icon, and we love seeing artists pay respect to her work. We can't wait to see what she does next.