Laurie Hernandez just got real about how hard "Dancing with the Stars" really is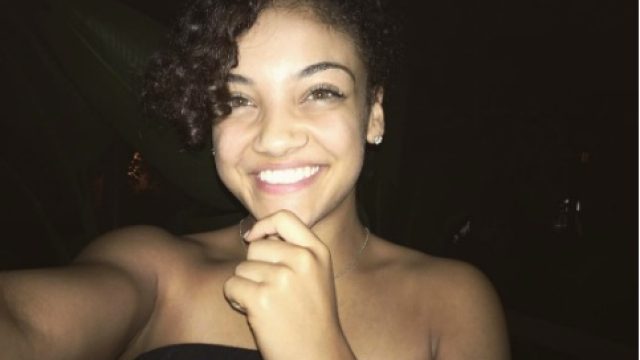 As soon as we heard that Laurie Hernandez (aka the sassiest member of the Final Five) was joining Dancing with the Stars, we knew this season was gonna be competitive.
And in a blog post for Us, Hernandez let us know that she wasn't expecting DWTS to be as hard as it is. Of course, we know the work has been paying off, since she earned a perfect score and shared amazing rehearsal photos that chart her progress with partner Val Chmerkovskiy. But it's great to see Hernandez talking honestly about her journey — nothing feels sugarcoated, and we respect that so much.
"Coming into Dancing With the Stars, I thought it would be a lot easier. I didn't think it would be just a breeze, I knew it would be difficult, but I wasn't expecting it to be this hard. It's really hard to stay patient with myself and realize this is a whole different world than gymnastics."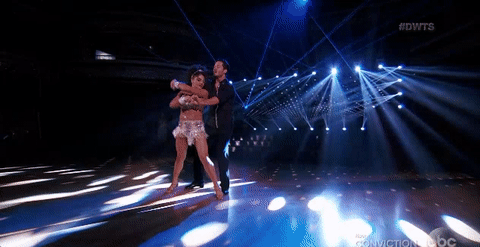 What a great reminder that nobody is superhuman – not even Olympic athletes. Hernandez also talked about what it was like receiving advice and criticism from the judges every week.
"The judges' criticism is helpful, but at the same time, each week is a different dance so I can't always apply their advice. It's interesting that they're telling me they're judging me like a pro, because I want to say, "I'm not a professional dancer, but OK! If you want to judge that hard, you can!"
https://www.instagram.com/p/BKjkj0LBPFf
As always, her signature good attitude was ever-present.
"But it's all good. And it's nice that they think I can live up to their expectations and dance at the high level that they want me to."
https://www.instagram.com/p/BLNHFdqF8h7
She also mentioned wanting to take a vacation to Greece or Mexico with her family after DWTS is over, and we think that would be incredibly well-deserved. She's worked ridiculously hard and pushed herself in every direction (literally and figuratively), so she's earned it!
Keep on inspiring us, Laurie!