You HAVE to see Laurie Hernandez throw the first pitch at a baseball game
The Olympics may be over, but the U.S. gymnastics team is continuing to be awesome. Four of the five members of the team made an appearance at the VMAs last week and presented the Best Female Video award to Beyoncé (Gabby Douglas was sadly missing).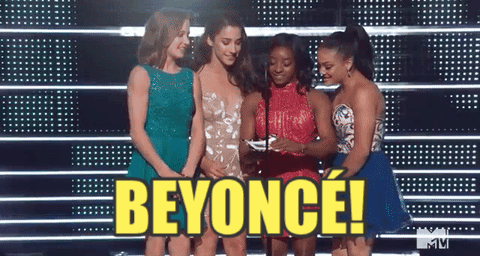 And over the weekend, two of the Final Five ladies impressed big time when they each threw the opening pitches for two major league baseball teams.
Laurie Hernandez pitched for the the New York Mets, but she didn't throw just any old boring pitch. She's a gold medal-winning Olympic gymnast, after all.
So she threw the pitch the only way she knew how — like a badass gymnast.
Hernandez performed an aerial cartwheel before pitching the first ball. Because of course she did.
And it was perfection.
On the other side of the country, Madison Kocian pitched the opening ball for the Texas Rangers, and her throw was equally as impressive.
These girls just keep getting more and more awesome, and they never fail to deliver a spectacular show. We sincerely hope they continue making their rounds in the spotlight, because we're love having them in our lives and on our screens entertaining us.