Laurie Hernandez wore a checkerboard dress that is messing with our vision it's so cool
In addition to winning gold this summer (and the DWTS mirror ball) Laurie Hernandez somehow finds time to kill the red carpet game. Smiling her signature smile, recently Laurie Hernandez wore a checkerboard dress. Due to an interesting pattern, the dress messed with our vision a little. She rocked this amazing look at the premier for the movie Sing.
Because of the pattern, your eyes can't seem to focus on one spot. It's like an optical illusion! Furthermore, the top arrangement is a smaller triangle pattern and draws the eyes there, but then quickly forces the viewer to look at the bottom half of the dress. Basically the dress controls you and not the other way around. It gave Laurie Hernandez something to really smile about.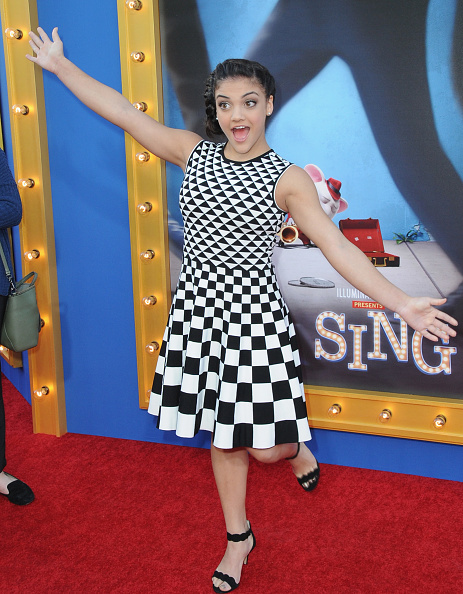 The simple black heels works so perfectly with the complicated patterns happening in the dress, and can we talk about that adorb messy-braid updo?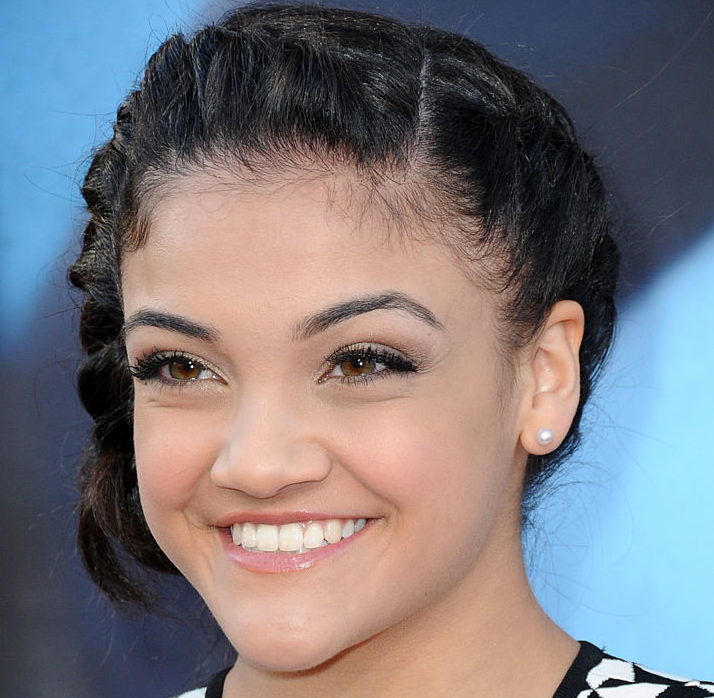 Laurie Hernandez cannot resist a cheesecake pose, and it's the cutest thing ever.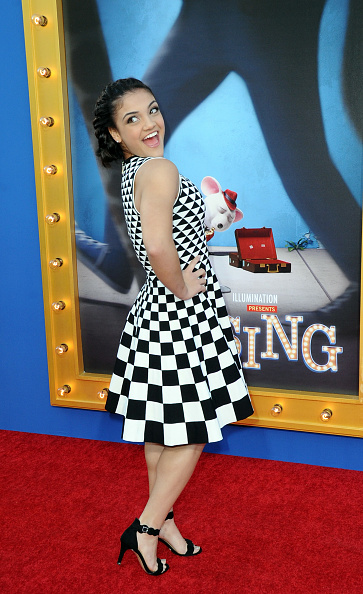 Fan Favorite
Fans mainly know Laurie as the 'human emoji'. Her infectious smile and confidence won over judges and gymnastics fans alike. Hence why she is still making headlines even though the summer Olympics are long gone. We can't get enough! https://www.youtube.com/watch?v=BGgi7lzAAkU
The Olympian is a force of nature both in the gym and out. We hope to see more of her glamorous style choices on the red carpet in the future.