Lauren Graham proved she really can talk just as fast as her "Gilmore Girls" character on "Ellen"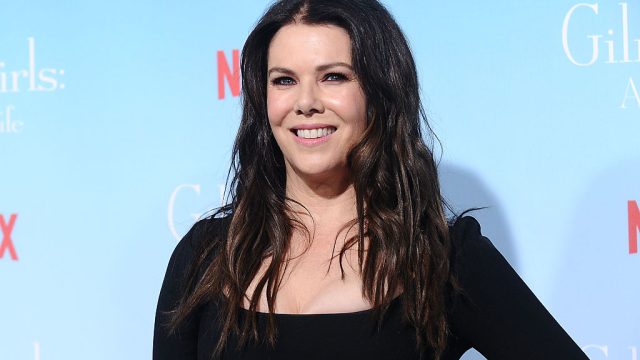 We already knew Lauren Graham was amazing. And we knew she talk fast, thanks to the incredibly speedy verbal skills of her iconic Gilmore Girls character, Lorelai.
Lauren was visiting the show to talk about the upcoming premiere of Gilmore Girls: A Year in the Life on Netflix. The highly-anticipated show will premiere the day after Thanksgiving and we are beside ourselves with excitement.
After the general interview, Ellen, being the playful host that she is, decided to enjoy some GG-style verbal banter with Lauren during a game she calls "5 Second Rule."
Both Ellen and Lauren were asked a question and had five seconds to come up with their answers.
Because Lauren's character, Lorelai, is so well-known for being able to speak at a rapid (often coffee-induced) pace, Ellen made her give one more answer to each of the questions before she could finish her turn.
The result was several impressive rounds of play that had us seriously cracking up.
Despite the fact that she had to say four answers rather than the usual three, Lauren (almost) always did so with total ease.
One of the most fun moments was when she was asked to "name four nicknames for your lady parts." After spending a couple seconds initially laughing at the question itself, she still answered within the time limit.
She said, "Hoo hoo, ha ha, mi mi, and bo bo."
Everyone had pause for a few moments to recover from the laughter that hilarious moment created.
She clarified afterwards, "I've never used any of those."
The entire segment was extremely fun to watch and we cannot wait to see more of this talented actress in the upcoming Gilmore Girls revival.