Lauren Graham says that there's "risk" in doing more "Gilmore Girls," and oy with the poodles already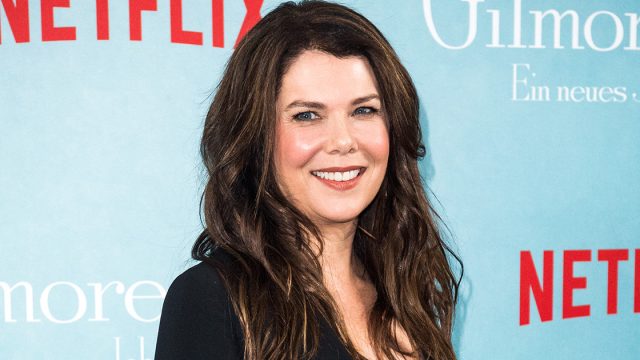 Ever since Gilmore Girls: A Year in the Life, we've been wondering whether we'll be returning to Stars Hollow to find out what the repercussions of those last four words are. However, Lorelai Gilmore herself — Lauren Graham — thinks there's "risk" returning to Gilmore Girls for another outing, and oy with the poodles already!
Graham made the comments during a recent interview with IndieWire, in which she opened up about her time on Gilmore Girls and her acting career in general.
First, the actress talked about the scene from A Year in the Life, in which Lorelai shares one of the most special moments she shared with her father as a teenager: when she was having a bad day and he bought her a pretzel.
"It is, ultimately, a story about a pretzel, yet it is the way she got to express her love and her devotion to her father and mother, and it's in the form of this tiny, little, small life moment," she said. "That, to me, is what the show does so beautifully."
She also spoke about returning to Stars Hollow for the Netflix revival, describing the experience as "kind of perfect." However, she's not too sure about returning to the show again.
"I always said, while we were doing it, that I couldn't see more episodes in that form. Five years from now do you have A Very Gilmore Christmas?" she asked, before adding: "Maybe, but there's no reason anymore except enjoyment. And, actually, I think there's far more risk to continue — you run the risk of disappointing people.
Part of Graham's reticence to return to Stars Hollow, however, is also because she wants to try different things in her career.
"I kind of got what I wanted out of this…" she explained to IndieWire, "and now I'm actually just as interested in helping somebody else have that, whether through directing or producing."
Indeed, we know that Lauren Graham is a keen writer, having penned two books, and she said that, actually, writing was where she found her passion these days.
"What's satisfying to me has changed, so now I like to be part of the creative process, not just get a script and go do it," she said.
While, obviously, we're upset to hear that Lauren Graham feels that returning to Gilmore Girls would be risky, we do totally hear her when she says that her creative priorities have changed.
Still, we'd love to see more Gilmore Girls!