Lauren Graham posted the sweetest birthday message for her "Gilmore baby" Alexis Bledel, because they really are BFFs IRL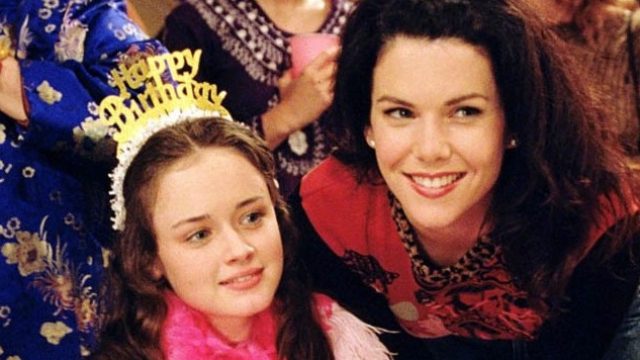 Once a proud TV mom, always a proud TV mom. At least, that's the case for Lauren Graham! On Saturday, Graham posted a sweet birthday message to Alexis Bledel on Instagram. We love that even though Gilmore Girls is over and they've both moved on to new projects, Graham still keeps tabs on her television daughter.
As if we didn't already know it was true, the Gilmore Girls are besties for life. The special bond between Lorelai and Rory lives on forever and ever.
But Graham didn't post just one pic in honor of Bledel's 36th birthday. Oh, no. She also posted an entire slideshow paying tribute to her "Gilmore baby" and Lorelai and Rory's relationship over the years.
https://www.instagram.com/p/BZHLnVoh3K-
When it comes to Rory's — err, Alexis's — birthday, Graham doesn't mess around.
Not to be outdone, Gilmore matriarch Kelly Bishop also wished her on-screen granddaughter a very happy birthday.
https://www.instagram.com/p/BZHNpC5hnnR
We're not crying, you're crying.
Bledel has no doubt been overwhelmed with emotions over the past two weeks. Last Sunday, she took home her first ever Creative Arts Emmy award for her role as Ofglen in The Handmaid's Tale.
"I'm surprised and really excited [and] a little emotional. It's all the feelings," Bledel told Entertainment Tonight.
In true proud mama form, Graham gushed about Bledel then, too.
Now, if only we could get more mother-daughter love in a second season of Gilmore Girls: A Year in the Life…