This is not a drill: Lauren Graham will guest star on The Marvelous Mrs. Maisel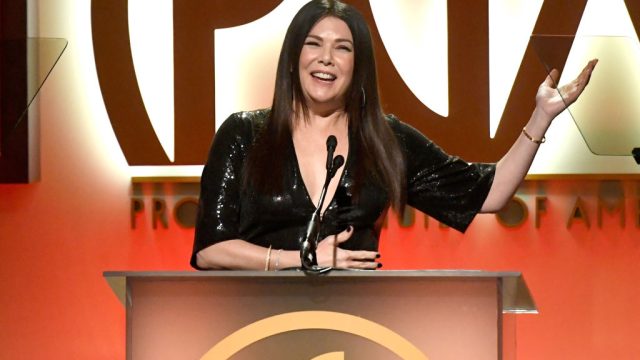 Once upon a time, three women—Lauren Graham, Alexis Bledel, and Amy Sherman-Palladino—collaborated on a little show you definitely loved, Gilmore Girls. They've all gone their separate ways and done their own things, but when Graham saw Sherman-Palladino's latest project, The Marvelous Mrs. Maisel, she wanted in. Apparently, Graham wanted to guest star on Mrs. Maisel so much that she took it upon herself to create a potential character to play, and when she pitched it to Sherman-Palladino, the creator was like, "Let's do it."
"Lauren made a request, and Lauren is my queen and the reason I have a career, so I honor the request of Lauren Graham," Sherman-Palladino told Entertainment Tonight. "I'm trying to figure it out."
If all goes to plan, Graham will appear in the upcoming third season of the show. In terms of the character that Graham wants to play, Sherman-Palladino told The Hollywood Reporter back in January 2019 that "Lauren wants to be something very specific. She has it all figured out."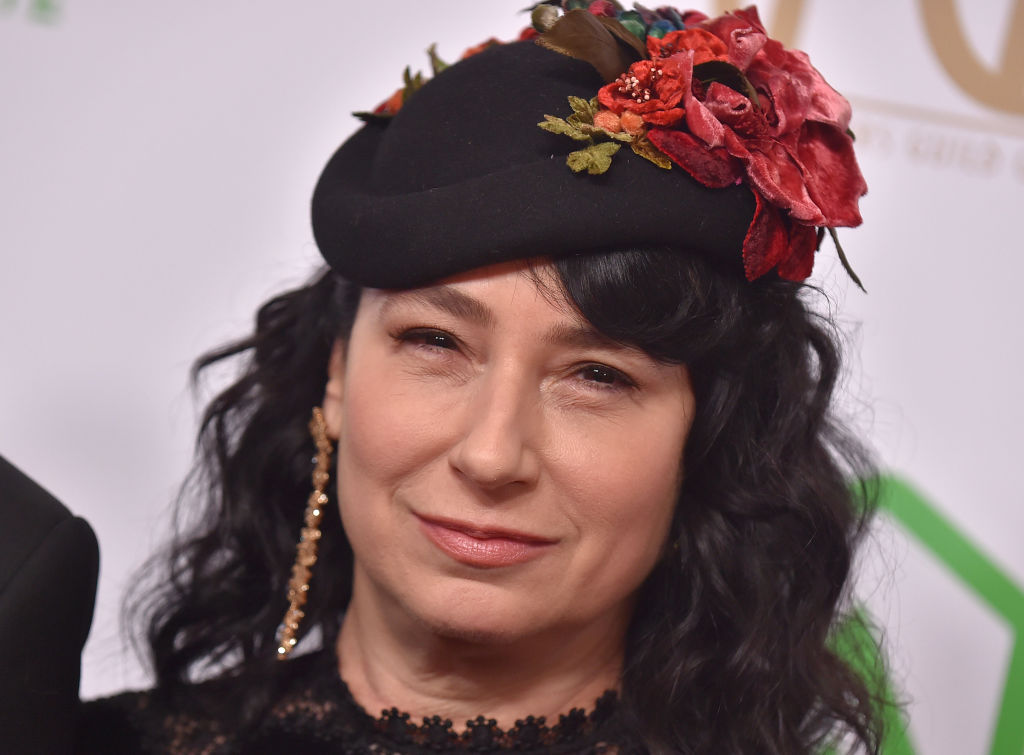 Sadly, they won't tell us who or what that character is, but when we last left Midge Maisel, she was contemplating her engagement to Benjamin Ettenberg (Zachary Levi) and about to tour the world doing stand-up with popular singer Shy Baldwin (Leroy McClain). Could Graham play a fellow female comic she meets on the road? Maybe she's the pop star's manager? What if she's Benjamin's sister and she's furious that Midge dumped him? Literally, we'll take anything. As long as Graham is back in her element rattling off that signature fast-paced Sherman-Palladino banter, we're good.
Do you know who else might guest star on Season 3 of Mrs. Maisel? Sterling K. Brown. Can you imagine if the best thing about Gilmore Girls and the best thing about This Is Us converged on your favorite Amazon series? Rachel Brosnahan told Entertainment Tonight that Brown was "still in negotiations" but hoped it would all work out.
https://www.instagram.com/p/Bty23QZF8xY
Season 3 of The Marvelous Mrs. Maisel is going to be a damn gift, and we cannot wait.