Lauren Graham wants to be on "Marvelous Mrs. Maisel," because where Amy Sherman-Palladino leads, she will follow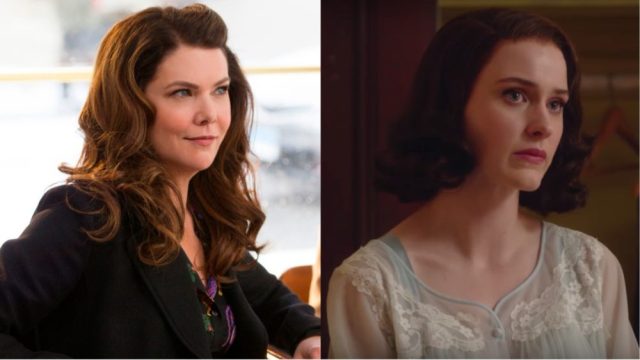 Our favorite TV coffeeholic Lorelai Gilmore — played by the extraordinary Lauren Graham — is making moves to make a leap from humble Stars Hollow to the City That Never Sleeps. The Gilmore Girls star is reportedly looking to join the cast of Amazon's award-winning The Marvelous Mrs. Maisel and honestly, we couldn't be more excited.
"I gotta get my girl Lauren on the show, Amy Sherman-Palladino, creator of Gilmore Girls and The Marvelous Mrs. Maisel, told The Hollywood Reporter. "I want to have her on it.
Um, YES PLEASE. If we could retweet this x infinity, we would. But wait, it gets so much better: Lauren Graham is not only on-board with the collab, but she has some specific ideas about how she could be involved.
"Lauren wants to be something very specific, Sherman-Palladino said. "She has it all figured out.
Sadly, ASP didn't reveal what exactly Graham has figured out, but she did tease a bit about Season 2, explaining that Midge and Suzie — played by fellow Gilmore Girls alum, Alex Borstein — will hit the road, taking Midge's act from city to city. So there's that to look forward to, in addition to a POTENTIAL APPEARANCE FROM LAUREN GRAHAM.
Graham and Sherman-Palladino, as you surely know, already worked together on nearly the entire OG run of Gilmore Girls (plus, the Netflix revival). Between their professional history and Graham's unofficial, but might as well be official, title as "Queen of Fast-Talking and Sharp-Witted Acting," she'll surely be an, ehem, marvelous addition to the Mrs. Maisel cast.
Now, can we make Graham's involvement official, or what?! And while we're at it, Alexis Bledel, you should totally join the show too, because seriously, there can never be *too many* Gilmore Girls reunions.
In the meantime, we'll be putting on our binge-watching pants and streaming The Marvelous Mrs. Maisel and Gilmore Girls, but what else is new?